English is the World's Common Language to Communicate. Thanks to English!! People from Different Native Languages use it as a medium to have conversations together. The More Fluent You Speak in English the more meaningful and insightful conversations you can have. The Only Way to Improve Your English Skills is through listening and speaking huge amounts.
After going through this article you will know How to Improve Grammar, Vocabulary, Pronunciation as a part of your learning. You will have all your Questions Answered regarding the English Writing Skills, Spoken English, etc. Have a Clear Strategy so that you can make fast progress during your learning.
List of English Language Skills
To help you enhance your grip on the English Language we have curated several topics categorized accordingly. All of them are provided below via quick links. To have complete knowledge of the concept you can just tap on it and avail the required information in no time.
What you don't Learn in College
How to Improve your English Proficiency?
Improve your skills and use the language effectively and do well in studies, get ahead at work, and communicate confidently. Go through the below-outlined tips that take you beyond the foundational aspects and help you to reach communicative competence.
Expand your Vocabulary
In Order to Express Yourself efficiently in English, you need to widen your vocabulary and use the right pronunciation. Try to learn a few words per day and remind yourself frequently. If you have a learning partner share it with them and check on your progress. Gather useful vocabulary, Phrases so that it would be great in learning English.
Improve your Pronunciation
As a part of speaking, you need to know a lot of words. But if you speak them incorrectly there are chances of being misunderstood. Try to check the Dictionaries on How to Improve the Pronunciation of words you are not sure about. This way, you can develop your pronunciation skills and speak them clearly. Learning Pronunciation is necessary in order to have excellent conversations with people or even in schools or colleges.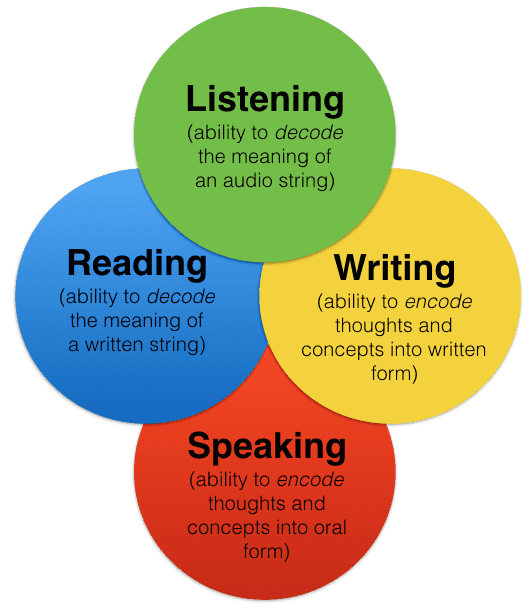 Read as much as you can
Similar to learning closely related to speaking, reading is related to writing. Get to know How to Improve English Speaking Skills by referring to the further modules. Read as much as you can and as many times as possible to improve your vocabulary, grammar, sentence structure. This way you will get different ideas on how to communicate. Once you get an idea you can start to write your own and will find it easier to write with previous inputs.
Speak, Speak, Speak
There is no magic pill for better speaking. You need to practice often in order to speak better and with as many people as possible. Speaking is a good skill and the only thing to be good at it is to do it. Read Aloud and it is a great way to focus on your pronunciation and how your English Sounds instead of worrying about Grammar or Sentence Structure.
Once your conversation is over take a moment and check how did it go. By doing so, your confidence levels will increase and you can speak better next time. Try finding a practice partner so that you can incorporate conversations in your day to day life.
Brush Up on the Basics
Before you begin writing you need to have an understanding of the basic principles of writing. Try to practice grammar exercises and by doing so you can learn on How to Improve your English Writing Skills. Check your spellings before and after writing as it can spoil an interesting piece of writing. Get Someone to read what you have written so that they can correct you if you are wrong.
FAQs on English Skills
1. How to Improve your English Speaking?
Be confident and speak as often as possible. Use Technology and listen to your recordings and learn how your English Sounds. Readout Loud and Concentrate on your sentence structure, grammar, pronunciation. By following all these tips you can improve your English Speaking Skills.
2. What is the best way to improve communication skills and fluency in English?
In Order to gain Proficiency in the English Language four tips you need to do on a regular basis are Listen, Read, Speak, Write. Shed your inhibitions and don't worry about the mistakes you make and try to speak in English. This way, you can gain Proficiency and Fluency in English.
3. Is there any Online Platform where I can Learn English Skills for free?
Yes, NCERTBooks.Guru is a trusted portal where you can learn the English Language Skills needed free of cost.
Wrapping Up
We wish the data shed regarding the English Skills has enlightened you to the possible extent. If you have any other queries or suggestions feel free to leave us in the comment section and we will get back to you. Bookmark our site for more updates on Quick Ways to Improve your English Language Proficiency, Grammar, Vocabulary.