Education Boards in India: Need some help to make the best choice for your kid's future education? Then, you have stepped into the right place. First and foremost, parents should gather crucial information about education boards in India for their children's better education. That's how they can move forward in choosing the best education system for their kids. So, today we have come with the best & needy information on Education Boards in India.
All you need to know about Indian education boards are listed here so you can easily go through them and make a fine decision for your children. However, there are 4 boards that the Indian education boards offer you to select from. Here, you will find the list of top best education boards in India like CBSE, ICSE, State, etc. Choose the best one out from the top boards in India list and verify the ranking of the education boards in India before you take admissions. Go ahead and explore more about Top Education Boards in India from this article.
Complete List of Education Boards in India
With the extended number of education boards in India, it's pretty common for parents to become confused at the time of choosing the best option. In order to help all those parents, we as a team made a thorough analysis of the education system and evaluation guidelines followed by the different school education boards in India.
Here, in the list of leading various Education Boards in India, and we explained all its pros and cons in detail. So, check it out thoroughly and make a wise decision for your kid's future learnings.
Council for the Indian School Certificate Examinations (CISCE)
International Baccalaureate (IB)
States & Union Territories Boards List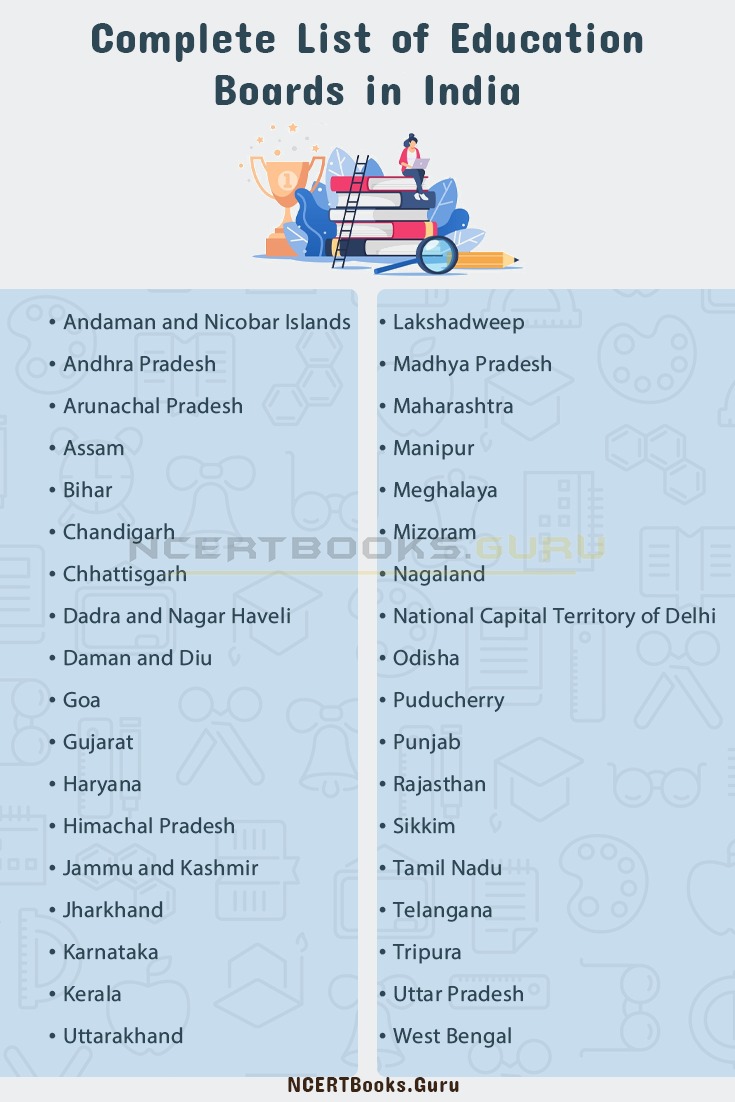 FAQ's on Education Boards in India
1. How many education boards are there in India?
Primarily, India has 4 boards of school education, namely CBSE, ICSE, State Boards, and IB.
2. Which is the best education board to decide for your child at the initial stage?
The decision of choosing the best education boards in India would be completely based on your children's knowledge, grasping power, and learning capabilities. If he/she is very capable to learn any kind of concept quickly with rich in understanding power then the best board to select is CBSE as per our research. Also, future scope and financial status are crucial points to make a decision.
3. Which is the biggest education board in India?
In India, the largest and most popular education Board is the Central Board of Secondary Education (CBSE). CBSE board is established and administered by the Union Government of India.