Are you facing any language barriers? Want to get out of that? Grab the chance of accessing NCERT Solutions Pdf and develop your abilities in both language and literature. With the help of NCERT Solutions for Class 10 English footprints without feet Pdf Free Download, students can get a good grip on the supplementary reader chapters and understand the grammar & conceptual skills very faster.
However, download the English NCERT Class 10 Solutions for Footprints without feet via pdf links available and kickstart your preparation for scoring more marks in your examinations.
Chapterwise CBSE NCERT Class 10 English Footprints Without Feet Solutions PDF
NCERT stands for National Council of Education and Research Training provides the best and official study materials like textbooks, solutions, and many more for students of state and central board education. Class 10 NCERT Solutions for English Supplementary Book is designed by the expert teachers in a simple language by referring to the prescribed  NCERT Textbooks. It helps students to improve their knowledge more functionally.
English is the only language that can be used for communication with other states or country people. So, it is very important to understand and learn the English language fluently. By using the NCERT 10th English Footprints Without Feet Textbook Solutions pdfs of all chapters, students can easily complete the revision of the entire syllabus & gain confidence to attempt the exams.
NCERT Solutions for Class 10 English Language and Literature
NCERT Solutions for Class 10 English Supplementary Reader Footprints Without Feet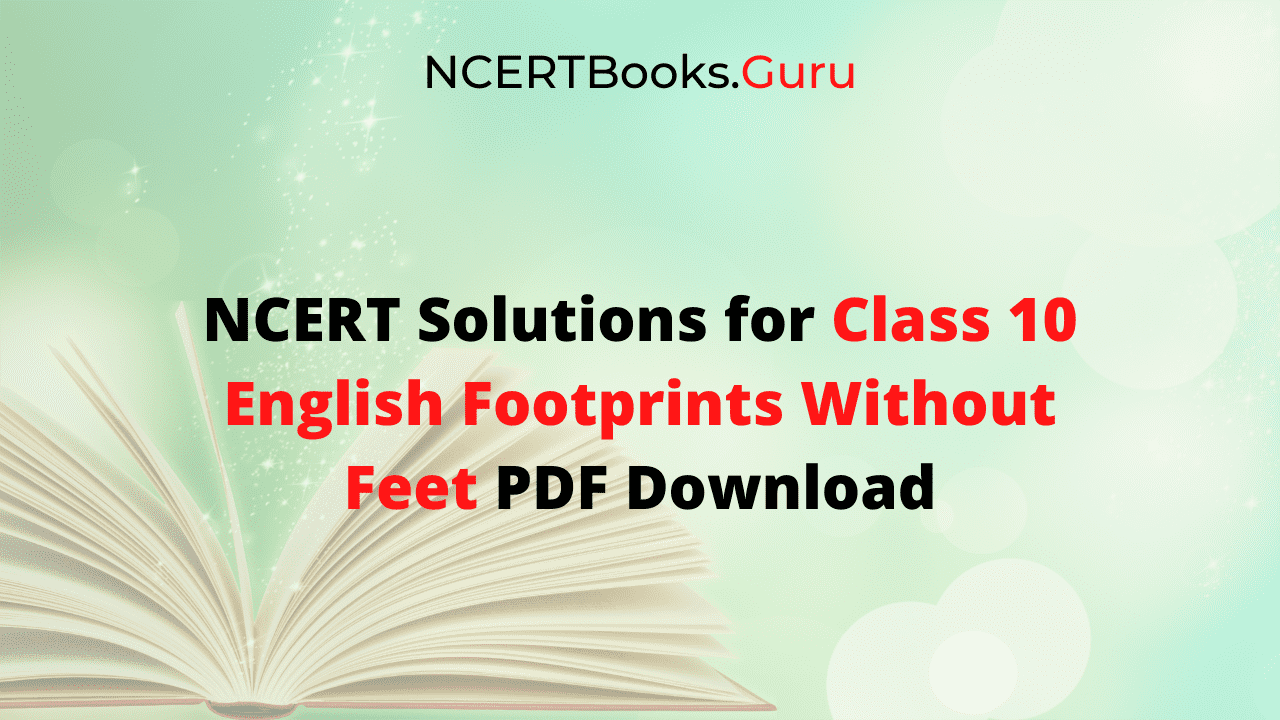 NCERT Questions and Answers for Class 10 English Footprints without Feet
1. What are the chapters covered in NCERT Class 10 English footprints without feet Solutions Book? 
There are 10 chapters covered in the CBSE Class 10 English supplementary reader syllabus. The names of the chapters are as follows:
A Triumph of Surgery
The Thief's Story
The Midnight Visitor
A Question of Trust
Footprints without Feet
The Making of a Scientist
The Necklace
The Hack Driver
Bholi
The Book that Saved the Earth
2. Who has prepared CBSE NCERT Solutions of 10th English supplementary book at NCERTBooks.Guru?
All the solutions are created by our experienced in-house subject matter specialists as per the CBSE Syllabus & Guidelines so you can trust and prepare well for the exams to score the highest possible marks in CBSE Class 9 final exam.
3. How to download Class 10 NCERT English Footprints Without Feet Solutions?
Students of Class 10 can easily access and download the NCERT Solutions for Class 10 English Footprints Without Feet from our website @NCERTbooks.Guru.
Conclusion
Furnished NCERT Solutions for Class 10 English Footprints Without Feet PDF links are free to download for students at anytime online/offline. So, kindly access the NCERT class 10 English supplementary reader solutions pdf chapterwise along with MCQ Questions for Class 10 English with Answers and other study materials from our page and score well in the final examinations.