BE Engineering Courses: B.E. is one of the highest demanded courses. This course provides a bachelor's degree in engineering. The course specifically focused on the non-fundamental aspects of engineering. It provides you the non-technical knowledge about the prescribed subjects.
You can opt for various specializations in Bachelors of Engineering. However, you are still required to clear class 12th with required scores according to the university. Being the foremost choice of the students after Class 12 the course requires a lot of understanding and knowledge in the field.
To know more details about BE Engineering Courses you can refer to the below article. Here, you can read the latest information like BE course fees, eligibility, career, and salary for BE Engineers.
About Bachelor Of Engineering(BE) Courses
Bachelor of Engineering is a 4-year course after class 12th. The course includes regular on-the-field training. Those who are interested in science and its aspects must opt for this course. The requires dedication and determination on a scientific level.
Most students chose to opt for Computer Science and Engineering, Mechanical Engineering, Electronics and Communication, Electrical Engineering, and Electrical and Electronics as fields for engineering. But there is various important fields too.
This degree is demanded all over the world with the renowned job profile and amazing salary. It will help engineers to implement the latest trends and technologies to solve the latest problems in the world.
Types of B.E Courses | Ways to pursue B.E. Engineering Course in India
You can see that BE Courses can opt-in two ways. Aspirants can go for three years BE course duration after finishing their diploma in engineering course. One more way is to opt for the four-year BE course after successfully completing the 10+2 education.
Candidates can study BE in part-time and distance learning, BE in full time. These two types will help students to make sure that they complete their higher studies without any hassle.
Part-Time B.E Engineering is also a four-year-long undergraduate engineering course that can study as per their schedule without attending the classes on daily basis. They can sit anywhere and complete the course by just giving the final exams in certain assigned exam centers.
Full-Time BE Course is a four-year-long undergraduate course where candidates attend classes on a regular basis and get their learning experience via a full-time program.
BE Courses List PDF  | List of BE Engineering Courses
The B.E courses are offered for a time period of 4 years. It is an undergraduate degree approved by the AICTE & UGC. However, there are various courses offered under the level of B.E. Engineering. You can check the list here.
Aerospace Engineering
Agricultural and Irrigation Engineering
Agricultural Engineering
Aircraft Maintenance Engineering
Applied Electronics & Instrumentation
Architecture Engineering
Automobile Engineering
Bioinformatics
Biotechnology
Ceramic Technology
Ceramics & Cement Technology
Chemical Engineering
Civil Engineering
Computer Science and Engineering
Construction Technology
Electrical and Electronics Engineering
Electrical Engineering
Electronics & Telecom Engineering
Electronics and Communication Engineering
Electronics and Instrumentation Engineering
Electronics Engineering
Environmental Engineering
Fashion Technology
Food Technology
Genetic Engineering
Geo Informatics
B.E. (Hons.) Chemical Engineering
B.E. (Hons.) Civil Engineering
B.E. (Hons.) Computer Science
B.E. (Hons.) Electrical and Electronics Engineering
B.E. (Hons.) Electronics and Instrumentation Engineering
B.E. (Hons.) Mechanical Engineering
Industrial & Production Engineering
Industrial Engineering & Management
Industrial Engineering
Information Science & Engineering
Information Technology
Instrumentation & Control Engineering
Instrumentation Engineering
Irrigation and Water Management
Manufacturing Engineering
Marine Electrical and Electronics Engineering
Marine Engineering
Material Science and Engineering
Mechanical Engineering
Mechatronics Engineering
Medical Electronics
Metallurgical Engineering
Mining Engineering
Naval Architecture and Offshore Engineering
Petrochemical Engineering
Petroleum Engineering
Plastic Technology
Polymer Engineering
Power Electronics
Printing Technology
Production & Industrial Engineering
Production Engineering
Robotics
Rubber Technology
Software Engineering
Space Technology
Telecommunication Engineering
Textile Technology
Transportation Engineering
Welding Technology
B.E.(Hons.) Manufacturing Engineering
BE Engineering Courses Eligibility Requirements
The Eligibility Criteria for B.E Engineering vary from college to college.
It is mandatory for you to have clear class 12 with 50% marks. But some colleges ask for 75% marks.
For Engineering, you must have the prerequisite subjects as informed by the university in your class 12th.
Admission Procedure To Join B.E Engineering Course
The admission procedure varies according to the university.
Some universities admit the students on the basis of class 12th marks.
Some universities ask you to clear entrance exams with a valid score along with good grades.
Entrance Exams for Bachelors in Engineering Courses
There are numerous entrance exams which colleges ask for admission. However, clearing these entrance exams requires a lot of dedication. Here, is the list for a few:
| | |
| --- | --- |
| Engineering Entrance Exams | Conducting Body |
| JEE Main | National Testing Agency (NTA)* |
| VITEEE | VIT University |
| SRMJEEE | SRM Institute of Science and Technology (Earlier known as SRM University) |
| BITSAT | BITS Pilani |
| MET | Manipal Academy of Higher Education |
| COMEDK UGET | Consortium of Medical Engineering and Dental Colleges of Karnataka (COMEDK). |
| AP EAMCET | JNTU Kakinada |
| KIITEE | Kalinga Institute of Industrial Technology |
| MHTCET | State Common Entrance Test Cell, Mumbai |
| WBJEE | West Bengal Joint Entrance Examinations Board |
Top Government and Private Colleges Offer BE Engineering Courses in India
There are numerous government and private institutions offering B.E. Engineering Courses. The following list will help you know which government and private institutes offer the BE degree.
Government Engineering Colleges List
Indian Institute of Technology Madras
Indian Institute of Technology Delhi
Indian Institute of Technology Bombay
Indian Institute of Technology Kanpur
Indian Institute of Technology Kharagpur
Indian Institute of Technology Roorkee
Indian Institute of Technology Guwahati
Indian Institute of Technology Hyderabad
National Institute of Technology Tiruchirappalli
Indian Institute of Technology Indore
Indian Institute of Technology (BHU) Varanasi
Indian Institute of Technology (Indian School of Mines)
National Institute of Technology Karnataka
Anna University
National Institute of Technology Rourkela
Jadavpur University, West Bengal
Institute of Chemical Technology
National Institute of Technology Warangal
Private Bachelor of Engineering Colleges List
| | |
| --- | --- |
| Name of the Institute | Location |
| Birla Institute of Technology and Science (BITS) | Pilani |
| Vellore Institute of Technology | Vellore |
| Birla Institute of Technology | Mesra |
| RV College of Engineering (RVCE) | Bangalore |
| SRM University | Chennai |
| Thapar University | Patiala |
| MS Ramaiah Institute of Technology (MSRIT) | Bangalore |
| Manipal Institute of Technology | Manipal |
| Sardar Patel College of Engineering (SPCE) | Mumbai |
| BMS College of Engineering (BMSCE) | Bangalore |
| Maharaja Agrasen Institute of Technology | Delhi |
| KIIT University | Bhubaneswar |
| Dhirubhai Ambani Institute of Information and Communication Technology (DA-IICT) | Gandhinagar |
| KJ Somaiya College of Engineering | Mumbai |
| Hindustan Institute of Technology and Science (HITS) | Chennai |
| Lovely Professional University (LPU) | Phagwara |
| Chandigarh University | Chandigarh |
| Sathyabama University | Chennai |
| AMC Engineering College | Bangalore |
| PES Institute of Technology | Bangalore |
Course Fees for B.E Engineering in India
Engineering itself is a little high spending education. It is totally based on the facilities and the education that institutes are providing.
It has been observed that the fees in reasonable in government colleges as compared to private institutions.
The average fee is around INR 1.25 Lakh per year.
Colleges like IIT or BITS Pilani charge Rs. 10 to Rs. 15 lakh.
Do Check:
Job Profile after BE Engineering Courses
The courses are accepted in all fields and in all organizations. Due to the improvement in technology Engineers are required everywhere and their demand is increasing day by day. Students are generally hired for their amazing technical skills which they had learned during the course. Thus, here are a few job profiles which you can look for Bachelors in Engineering Courses.
Full Stack Development
Assistant Engineers
Database Administrator
IT System Manager
Software Engineer
Data analyst
Students can also opt for the further studies option. As purring MBA or M.Tech creates a great opportunity for their better future.
Bachelors in Engineering Salary
The salary after a bachelor's in engineering is quite sound in nature. You can easily get a package of ₹18.5 Lakhs per year (₹1.5L per month). However thus totally depend on the job profile. Might be on the firm is paying more to software engineers and another one is paying more to the civil engineer.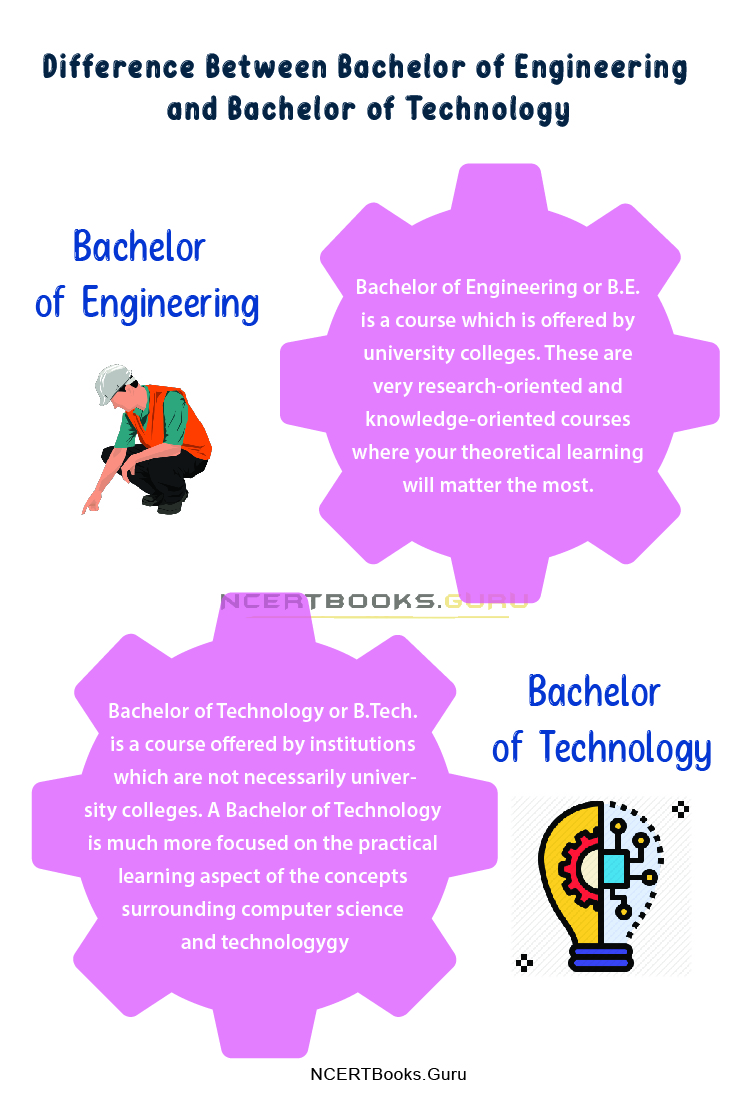 1. Can I opt for M.Tech after B.E. Engineering?
Yes, you can go for the M.Tech courses after the completion of a bachelor's degree, there is no such restriction for the master's.
2. Can I pursue a bachelor of engineering without JEE? 
Yes, there are various colleges that do not ask you about JEE scores and create an opportunity for you to opt for BE Engineering as a career.
3. Does BE Engineering provide jobs in the government sector? 
Yes, there are ample opportunities for engineers in government sectors such as civil engineer, junior engineer, agricultural engineering, Electronics and Communications Engineering, and more. However, you are required to clear specific government exams.
4. Which is the best field of engineering? 
There are various fields that provided high salaries such as Petroleum engineering, Electrical engineering, Nuclear engineering, Mechanical engineering, Aerospace engineering, Civil engineering, ECE, AI, and ML engineering.
Conclusion
We have included the latest information regarding the BE Engineering Courses. To know more about the Engineering Courses degree you can visit our official website Ncertbooks.guru. and clear all your doubts about career options and other postgraduate & graduate course details. Want to know what else include on our site? Look at the differences between articles