My Father Essay: My father, Mr. Albert Walker is a government employee. He leaves at 8.30 am every day and returns at 6 in the evening. He has a five-day week, weekends being holidays.
Short Essay on My Father 200 Words for Kids and Students in English
Below we have given a short essay on My Father is for Classes 1, 2, 3, 4, 5, and 6. This short essay on the topic is suitable for students of class 6 and below.
On his off-days, he takes us out for picnics and outings. Last Sunday he took us to a circus show, which we thoroughly enjoyed.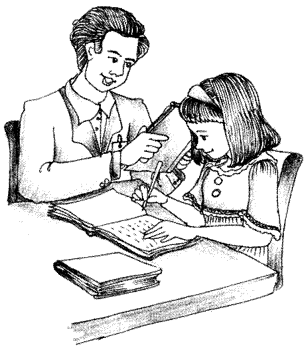 He wakes up early in the morning and exercises regularly. After his bath, he meditates for half an hour. He is regular to work too. All this keeps him fit and healthy.
Like me, he was also born in Delhi and has lived here all his life. He is thirty-seven years old and the head of our small family. He is a very kind person and always helps those in need. He helps me with my studies, tells us stories, and plays with us. He also helps my mother with many things at home. He takes great care of us and we love him very much.
Students can find more English Essay Writing Topics, Ideas, Easy Tips to Write Essay Writing, and many more.
10 Lines on My Father
My father is my hero and is the best person in my life.
He is the one whom I look up to for all my desires and dreams.
He faces all the difficulties without letting us know any of them.
My father is the one whom I go to when I can't handle anything in life.
He is the one who has taught me all the good manners and ethics in life.
He will guide me in every decision of my life.
Whenever there is a problem in life he is there to support me in all my ups and downs.
My dad believes in simple living and high thinking and tries to install it in us too.
He nurtured us to become a responsible individual and achieve success in life.
My father is and will always be a source of inspiration for me.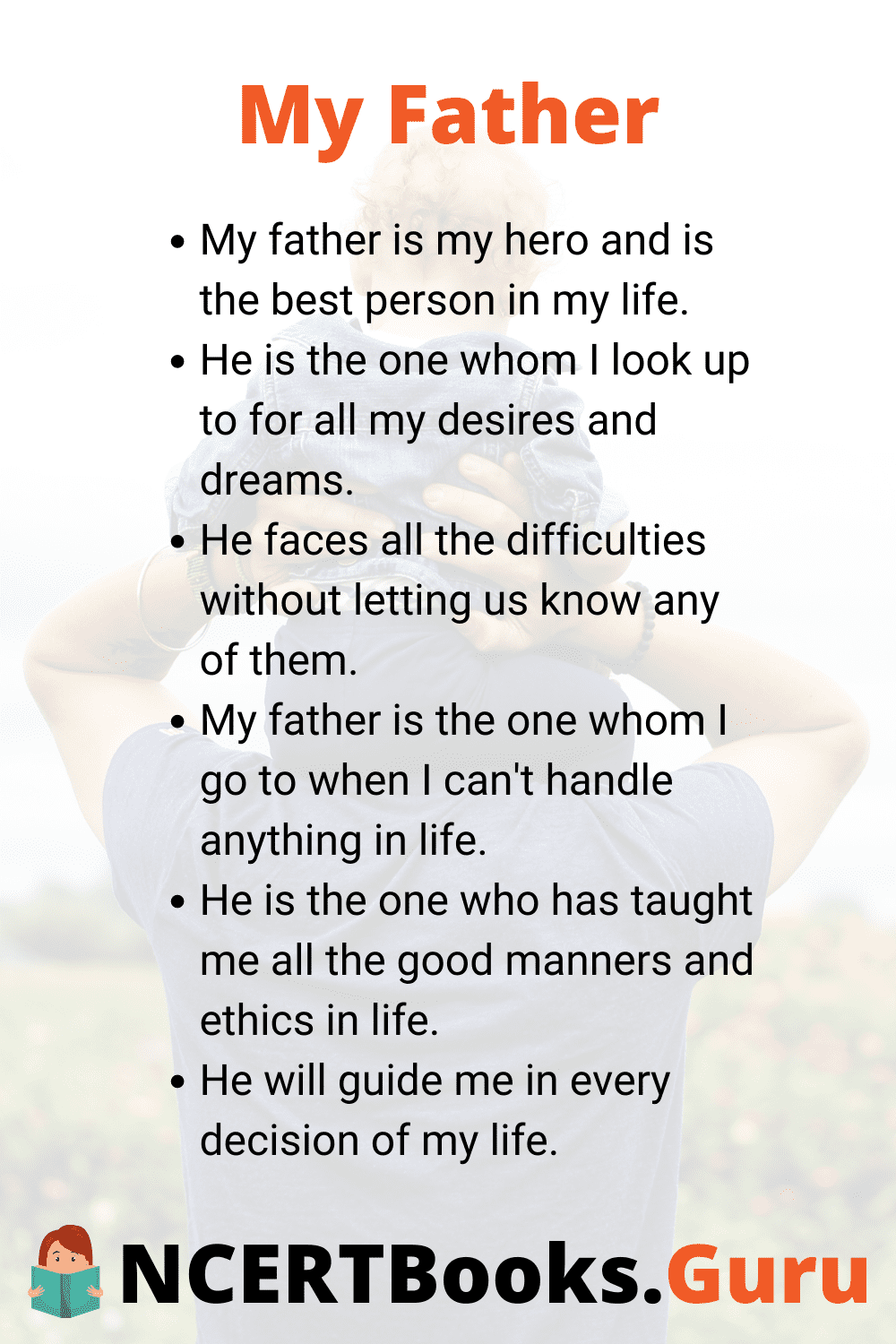 FAQs on My Father
1. What is the role of father in our life?
The role of a father is to contribute to the growth and development of a child. A father's role is to make sure that his child or children does not lack any of the necessities of life.
2. What can I write about my DAD?
You can write anything personal on how you feel about your DAD and if you want any ideas you can look up to our essay.
3.  Where Can I find Short Essay on My Father?
You can find a Short Essay on My Father by referring to our page.