Jawaharlal Nehru Essay: Pt. Jawaharlal Nehru was born on November 14th, 1889, in Allahabad. His father, Motilal Nehru, was a very famous lawyer. His mother's name was Swamp Rani.
Students can find more English Essay Writing Topics, Ideas, Easy Tips to Write Essay Writing and many more.
Short Essay on Jawaharlal Nehru 200 Words for Kids and Students in English
Below we have given a short Essay on Jawaharlal Nehru is for Classes 1, 2, 3, 4, 5 and 6. This short essay on the topic is suitable for students of class 6 and below.
At the age of fifteen, he went to England, to study at Harrow School. Then he joined Cambridge University and became a lawyer. He returned to India and began his practice at the Allahabad High Court. Soon he gave up his practice to join the freedom struggle under Mahatma Gandhi.
In no time, he became an extremely popular leader of the Congress and was sent to jail on many occasions. When India attained freedom in 1947, he was chosen as the first prime minister of the country.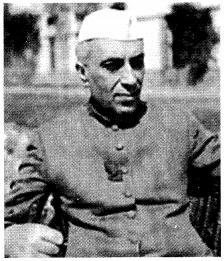 He was a successful prime minister and India made steady progress under his prime ministership. Under his able guidance, the nation became a very important country in world. He was one of the founders of the Non-Alignment Movement. It was under him that the first Indian Institutes of Technology were started. He was responsible for setting up the large public sector units.
He was a great statesman, idealist and dreamer. He loved children and was popularly known as Chacha Nehru. His birthday, 14th November is now celebrated as Children's Day in India. He always wore a red rose in his jacket or coat.
Along with Mahatma Gandhi, Pt. Nehru is one of the architects of modern India. He died on May 27th, 1964. He will always be remembered fondly by the nation.