Essay on The Game I Like Most: I play many indoor and outdoor games but badminton is my favourite. It is truly a fascinating game.
Students can find more English Essay Writing Topics, Ideas, Easy Tips to Write Essay Writing and many more.
Short Essay on The Game I Like Most 200 Words for Kids and Students in English
Below we have given a short essay on The Game I Like Most is for Classes 1, 2, 3, 4, 5 and 6. This short essay on the topic is suitable for students of class 6 and below.
It is usually played indoors, between two teams which may have one or two players each. They face each other on a court, which is divided by a net. Apart from the net, rackets and a shuttlecock are required to play the game. The shuttlecock is made of feathers and cork.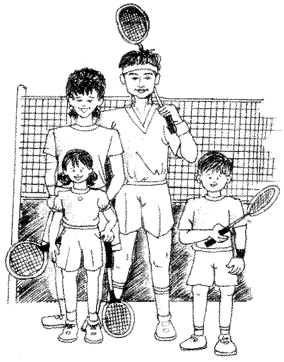 Badminton is a game of skill and requires great fitness. Players should have strong arms and legs and should be agile. They are required to cover the court quickly.
I am a good player and enjoy the game very much. I am the captain of my school's junior team. My friends and I play badminton every evening. On holidays, I play with my father and sister. I like the game so much that, I'm sure, I'll keep playing it for the rest of my life. My favourite players are Apama Popat, Prakash Padukone, Saina Nehwal and P. Gopichand.