Consent Letter: A consent letter is a letter addressed to Request for Permission from a person or a group of people. If the respondent provides their consent, you must also be clear about the reason for which you are requesting consent. The data given via your consent form or consent letter can be used individually for its intended purpose. But, in the professional context, it appears as letters and forms. Browse on to grasp more extra regarding the various faces of consent letters and their corresponding advantages.
There are three distinct types of consent an organization may collect:
Explicit Consent: This type of consent is also known as direct consent
Implicit Consent: This type of consent is also known as indirect consent as it is described from the action of the respondents.
Opt-out Consent: Opt-out consent is another method of obtaining consent where organizations provide the choice to decline consent.
Furthermore, you can find more information about the Letter of consent in this article where you can learn thoroughly & quickly. Here, we have curated some guidelines for writing a consent letter, Letter of consent format, and samples for your reference. So, continue your read till to an end and write a letter of consent on your own.
Avail all types of Formal and Informal Letter Writing topics in one place and learn well with the help of different styles of letter writing.
Guidelines on How to Write A Letter of Consent
Have a look at these important guidelines and tips on how to write a Consent Letter and create an effective letter of consent on your own. The following are such tips & writing guidelines:
Make sure that the formal letter/ email has a clear heading about the consent.
Describe the specifications (if any) from the respondents.
Specify the duration of the program or participation.
Make sure that suitable names and other details like addresses and contact information of respective parties are included in the letter.
Explain the rules of engagement (or contract) of the project. Any benefits and/or compensation should precisely explain to the participants.
The most crucial part is the Signature on the consent letter. This is where the respondent accepts the consent.
Close the letter in a professional tone and proofread your consent letter.
LETTER OF CONSENT FORMAT
A Consent Letter Format is given here in a box style and also in image form. You guys can copy-paste the format if it matches your purpose of writing a letter of consent or else follow the format of the consent letter and draft it on your own:
Consent Letter Format
To Whom It May Concern,
I, the undersigned, [full name]……………………………………. agree that by signing this form I consent to the University of Leeds releasing information pertaining to my time of study to [addressee of the verification certificate] ………………………………………… . I understand that the verification issued by the university will include my full legal name at the time of the study, the level of degree undertaken, the full course title, the mode of attendance (i.e. full time or part-time), the start date, and award date and classification achieved (if applicable). If I was permanently withdrawn from my studies this will also be shown in the final document.
Signature:
Date: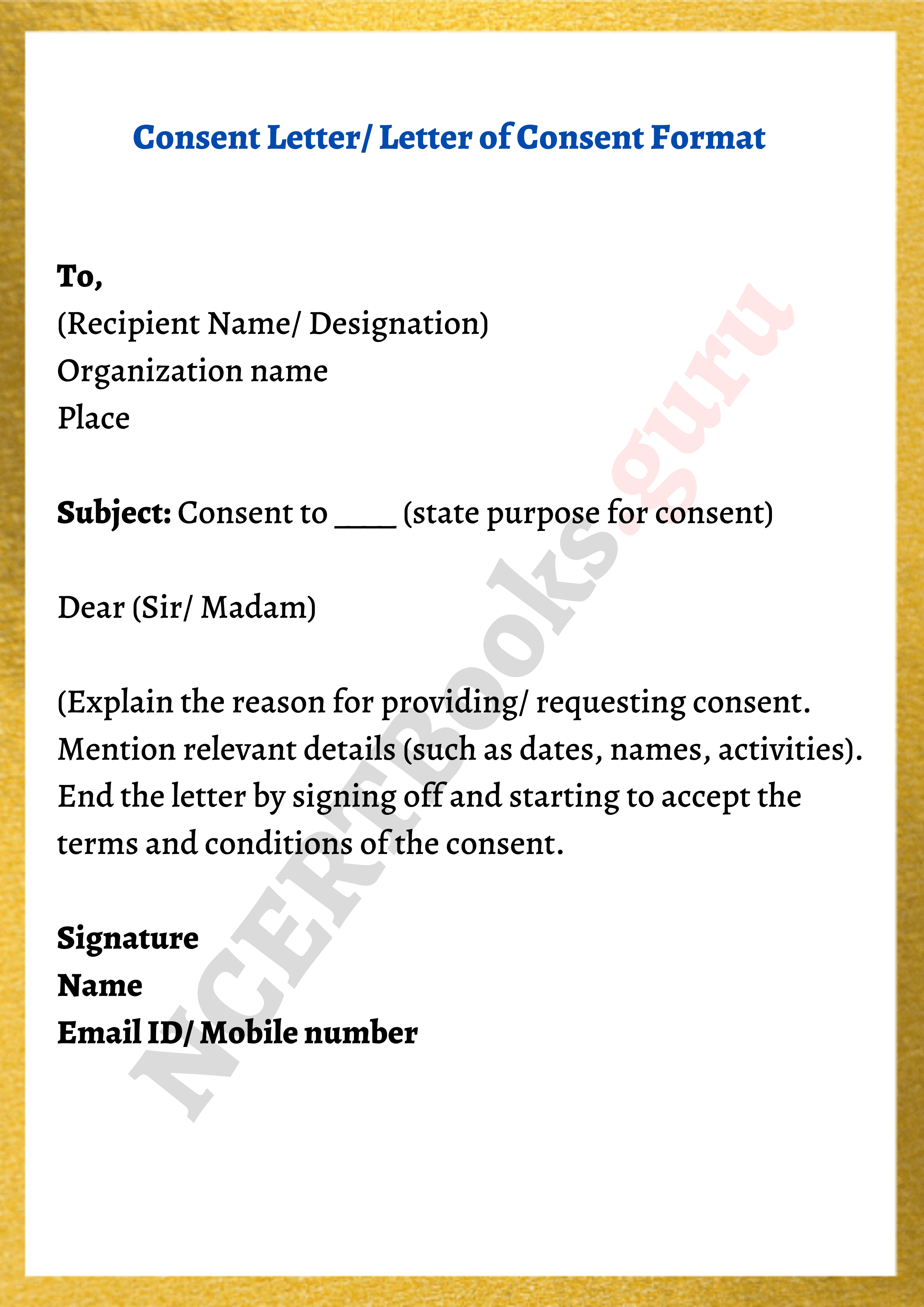 CONSENT LETTER TEMPLATE
Letter of Consent Template
This is to certify that Mr. /Miss___________________________________________ is my son/ Daughter studying at Avantika University, Ujjain. He / She is in the course of B.Des / B.Tech / M.Des. We give our consent for any Medical / Surgical condition which can be life threatening for my child.
Sign of the Parent:-______________________
Name:-________________________________
Address: – _________________________________________________________________
Samples for Consent Letter
The following are the two most commonly used letter of consent:
Parental Consent Letter for Traveling – Sample 1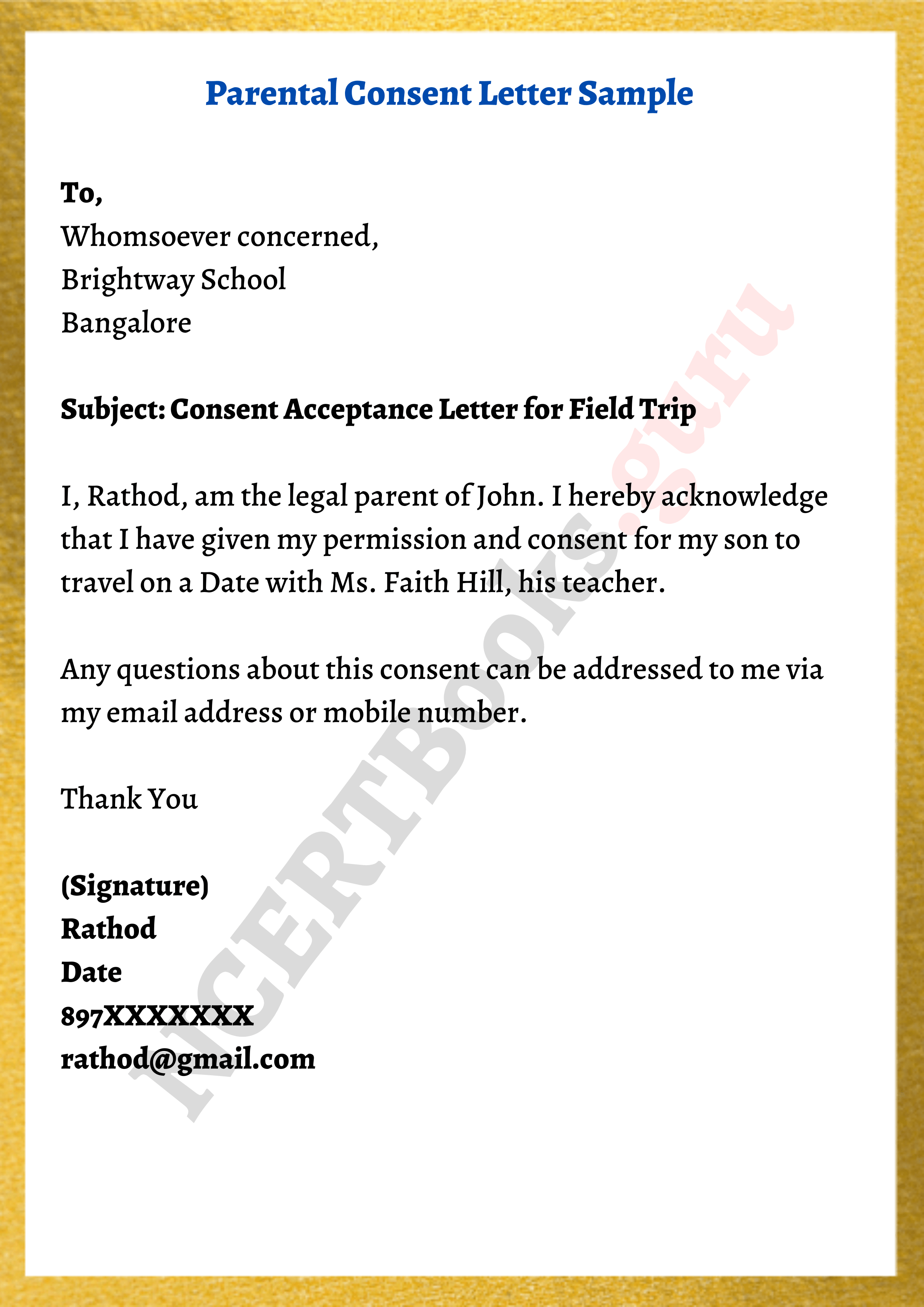 Sample Consent Form for Credit Report Authorization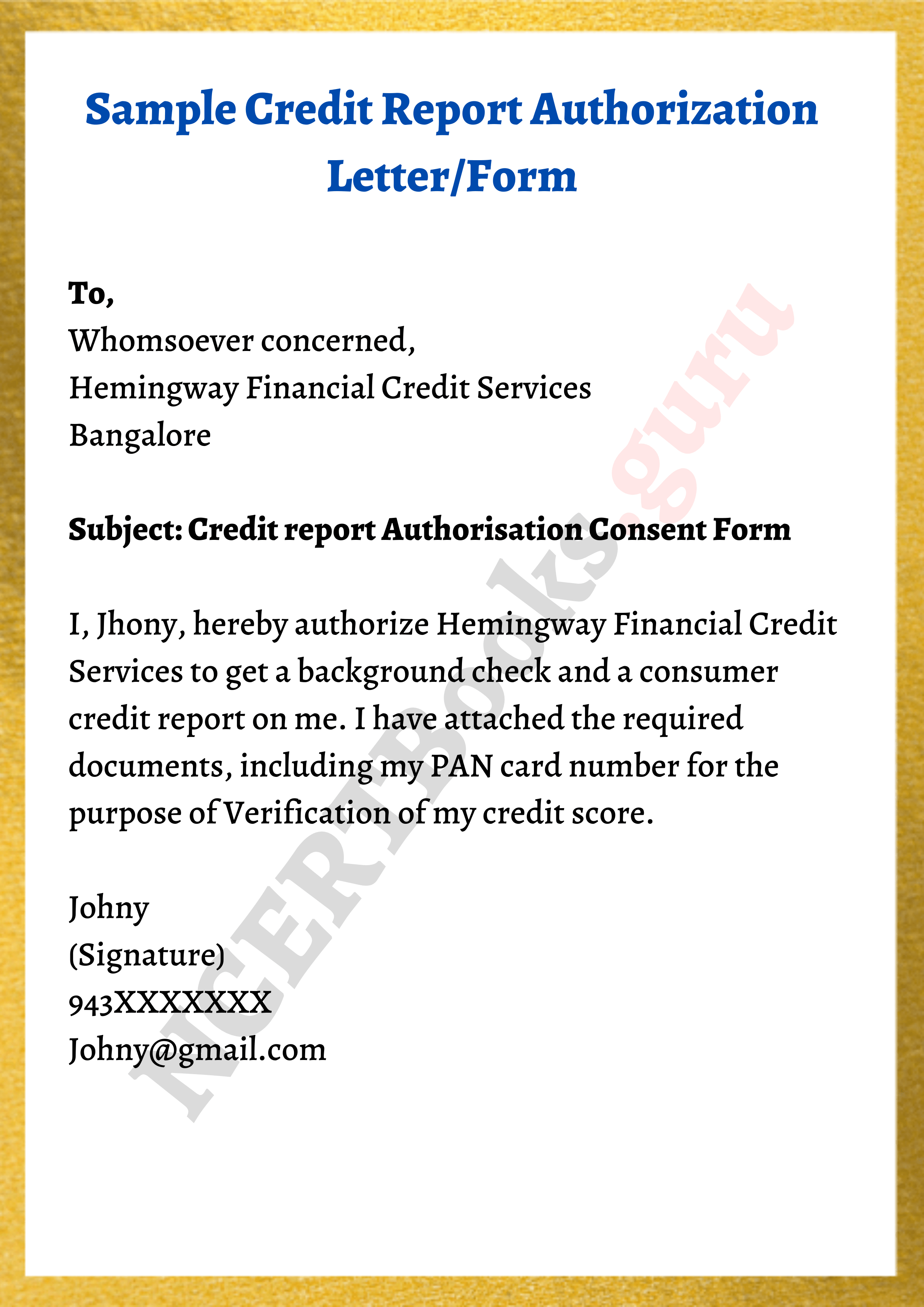 FAQs on Consent Letter Writing
1. Why Use An Online Consent Letter?
An online consent letter can be utilized for different reasons like generating leads, distributing surveys, collecting payments amongst others. The model consent form includes the personal data of clients also other key information.
2. What are the types of Consent letter?
Normally, you will find many types of consent letters, yet a majority of those letters are in accordance with these four types:
Parental consent form
Medical consent form
Consent form for research
Consent form for education
3. How to Write a Consent Letter easily & perfectly?
There are a few steps that should follow by the people while drafting the letter of consent are as follows:
Review the Need for Permission
Gather the Necessary Details
Specify the Consent in Writing
Allot a Specific Timeframe
Authorize the Letter