Thank You Letter Writing: The value of Thank you note or email message or letter is very high and everyone will definitely face this kind of thank you or appreciation moment in their life. Saying thank you to the deserved person is important and it can boost your career, help you get a job offer, and cement a relationship with a client, vendor, or networking contact. Also, timing is very essential in this case so writing a thank you letter as soon as possible will make things even better and increases your chances in the future.
It feels awesome to write or get a Letter of Thanks for your hard work or help. Everyone needs to know & learn what to include and what not to include in order to draft the perfect Thank You Letter. So, today we have come up with the ultimate guide on writing the Thank you letters for Boss, Employees, Scholarship, Job Interview, Appreciation, etc.
Go ahead and check out the whole article for gaining knowledge on how to write a thank you letter perfectly. Also, you can refer to some other formal and informal topics of Letter Writing from our end & be thorough with the styles of letter writing.
Occasions to Write a Thank You Letter
The following are some occasions that call to letter a thank you letter or note to the desired person:
Job interview
Staying at someone's home
After receiving a scholarship
Receiving a gift
Getting a job offer
Special occasions such as wedding or birthday party
To acknowledge a teacher's efforts
Getting a donation from a business
Also Check: Tips for Formal Letter Writing 
Thank You Letter Format
An appreciation letter is also a kind of saying Thanks to an individual or group for achieving or completing the task at a particular time. You can say both formal and informal thanks but it mainly depends on the situation. But there is a format to write a letter of thanks. So, the standard format that you should follow while drafting the Thank You Letter is below. Check out the Format of Thank You Letter & write one on your own in the required situation:
Addressing the person
Thank you statement
Reason for thank you
Say Thank you again before closing the letter
Closing
Thank You Letter Samples & Examples
From this section, you all can find some necessary Letter of Thanks Sample Examples where you'll get help while drafting the one. All letter of thanks samples is in image format so you can download them and share them with your friends and needed ones to get an idea of what to write and what not to write. Here are the sample examples of Thank You Letter:
Professional Thank You Letter Sample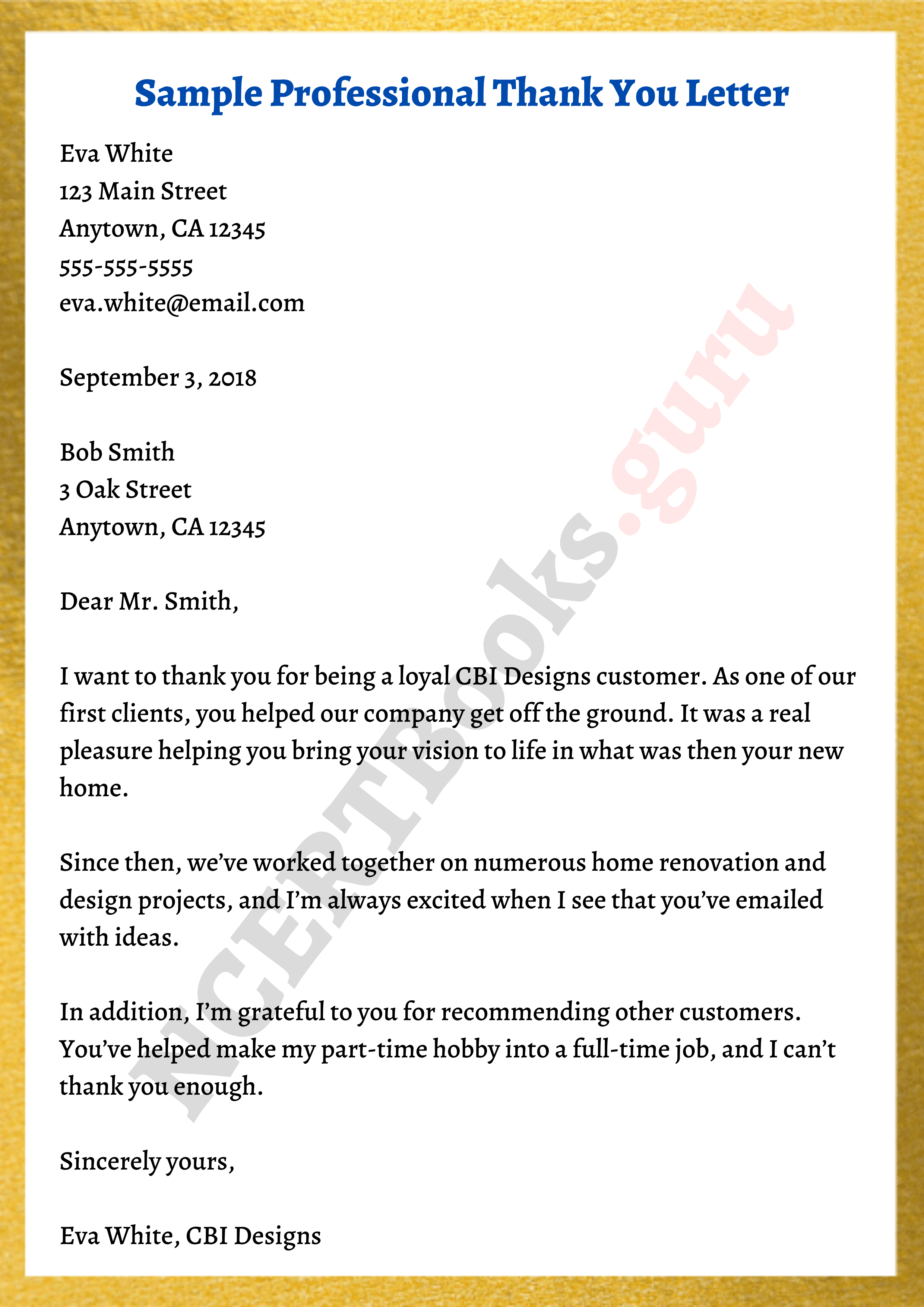 Sample Interview Thank You Letter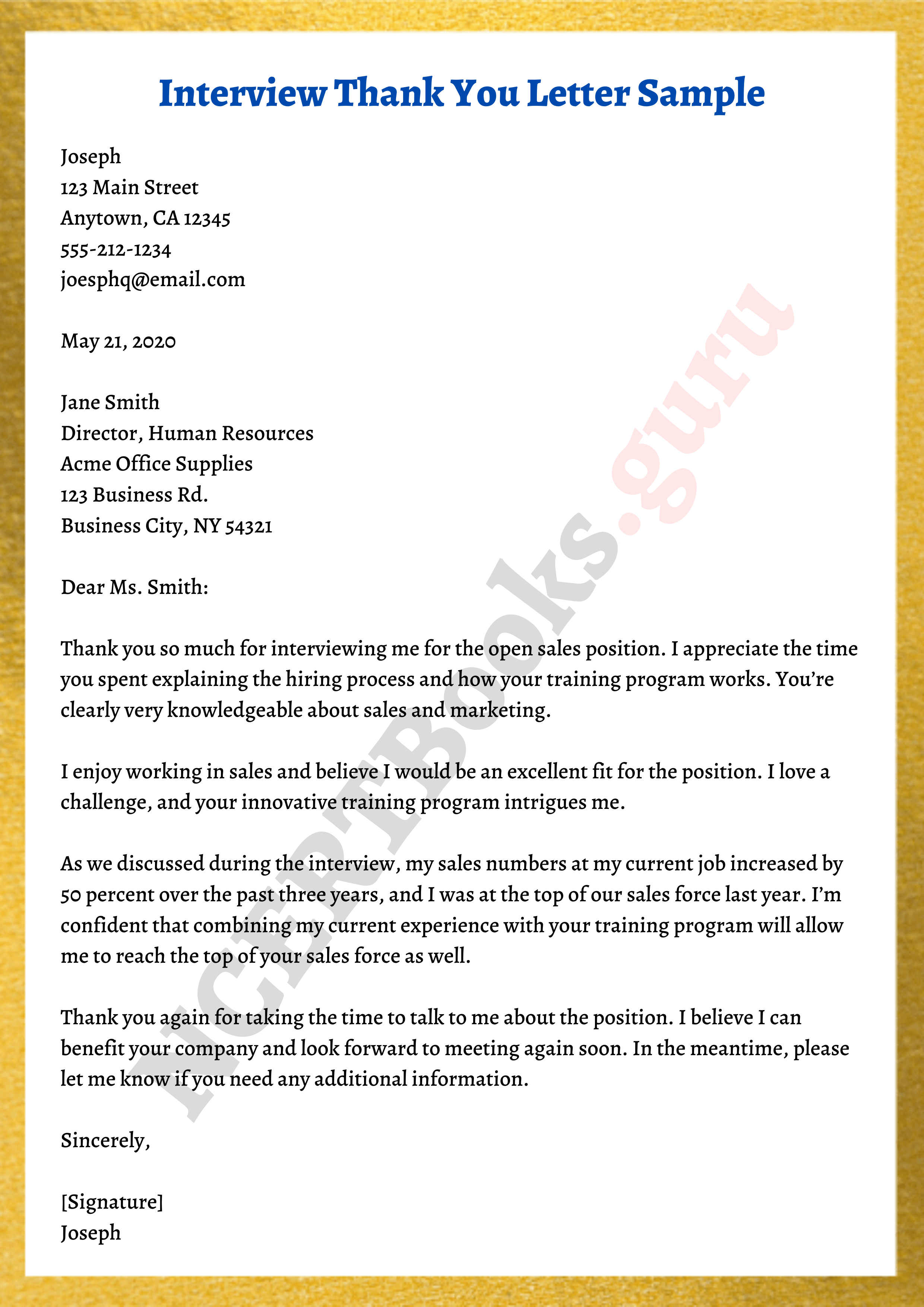 Sample Letter of Thanks for Appreciation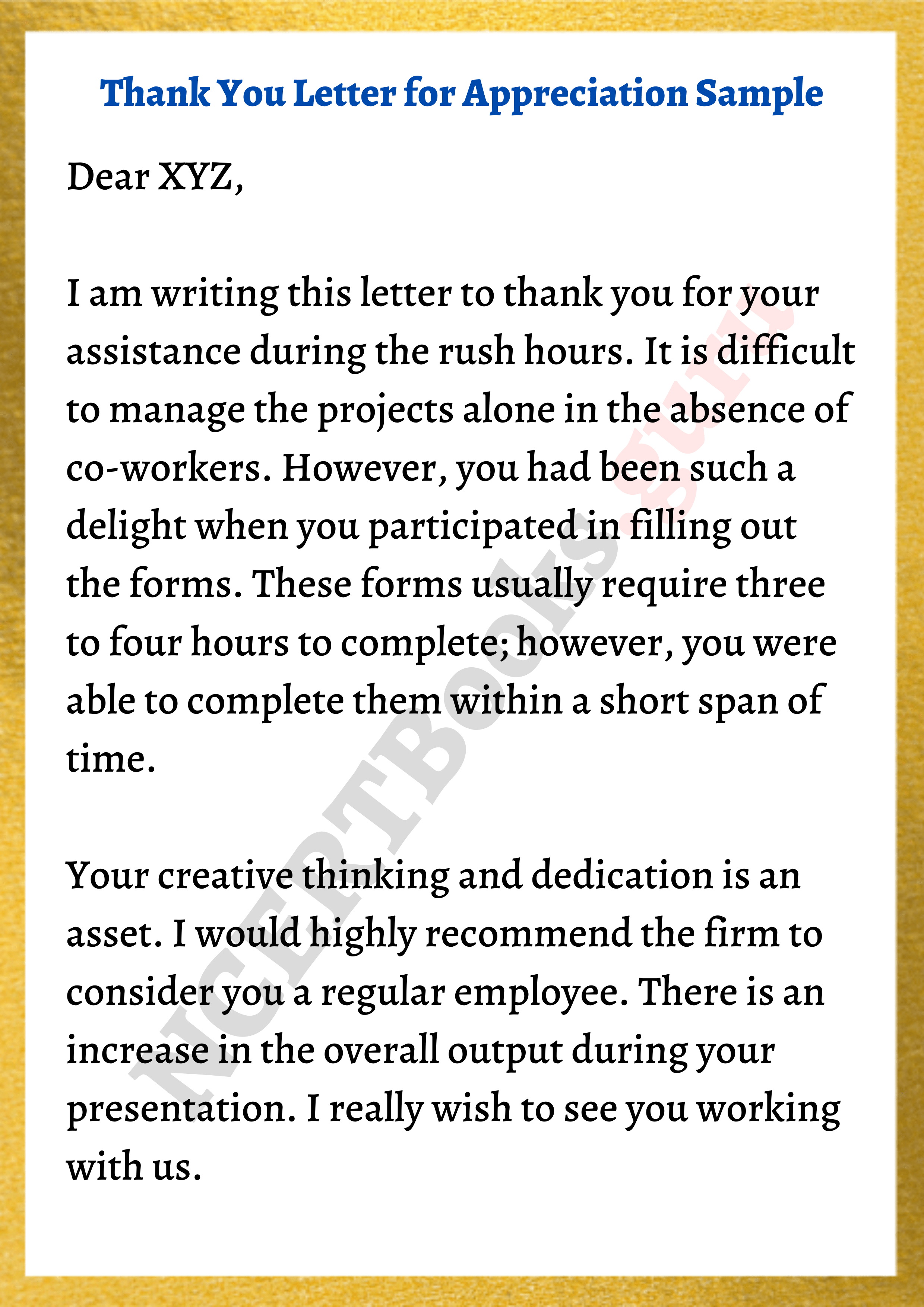 Thank you Letter for an Employee With Template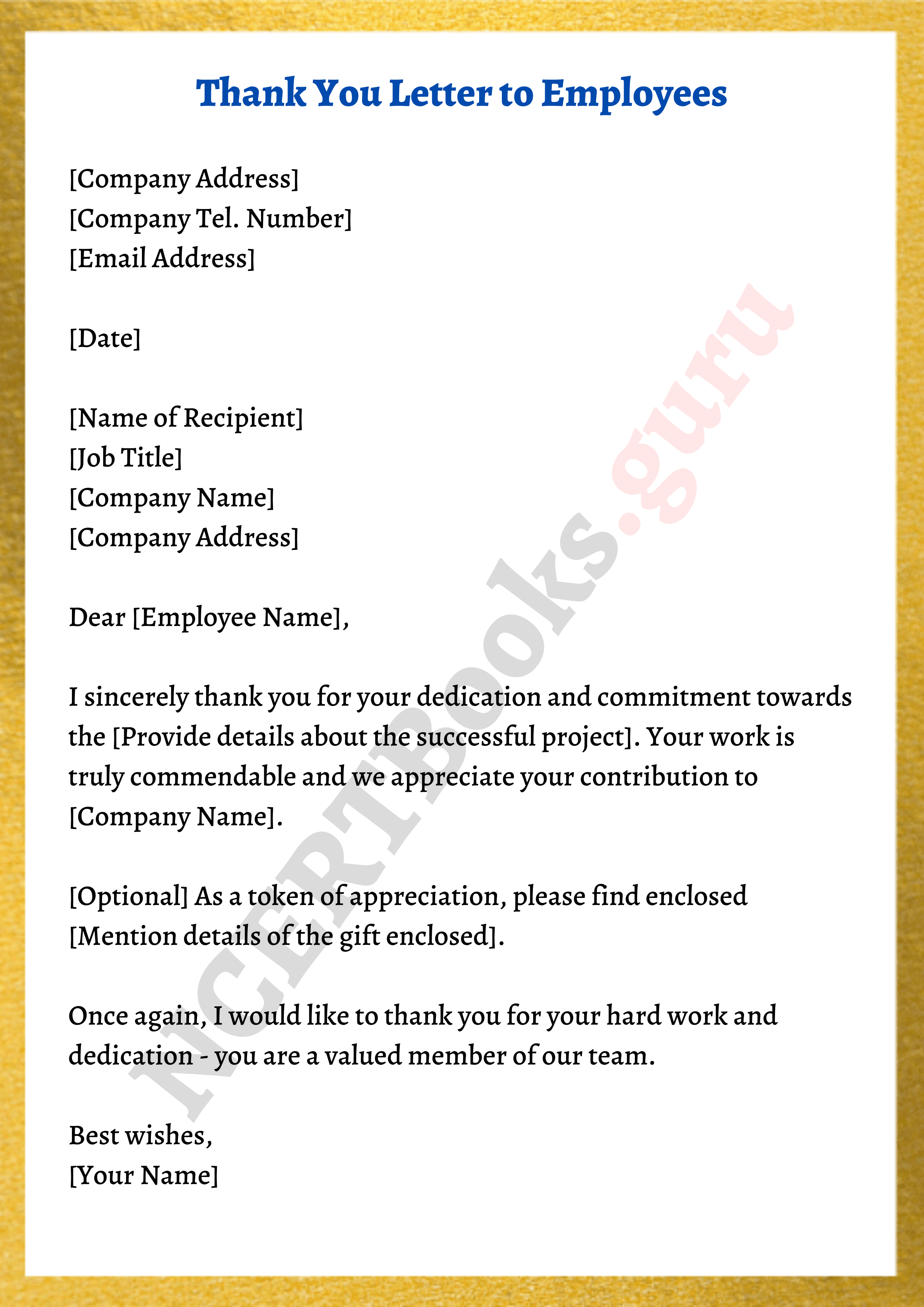 Thank you Letter to a Friend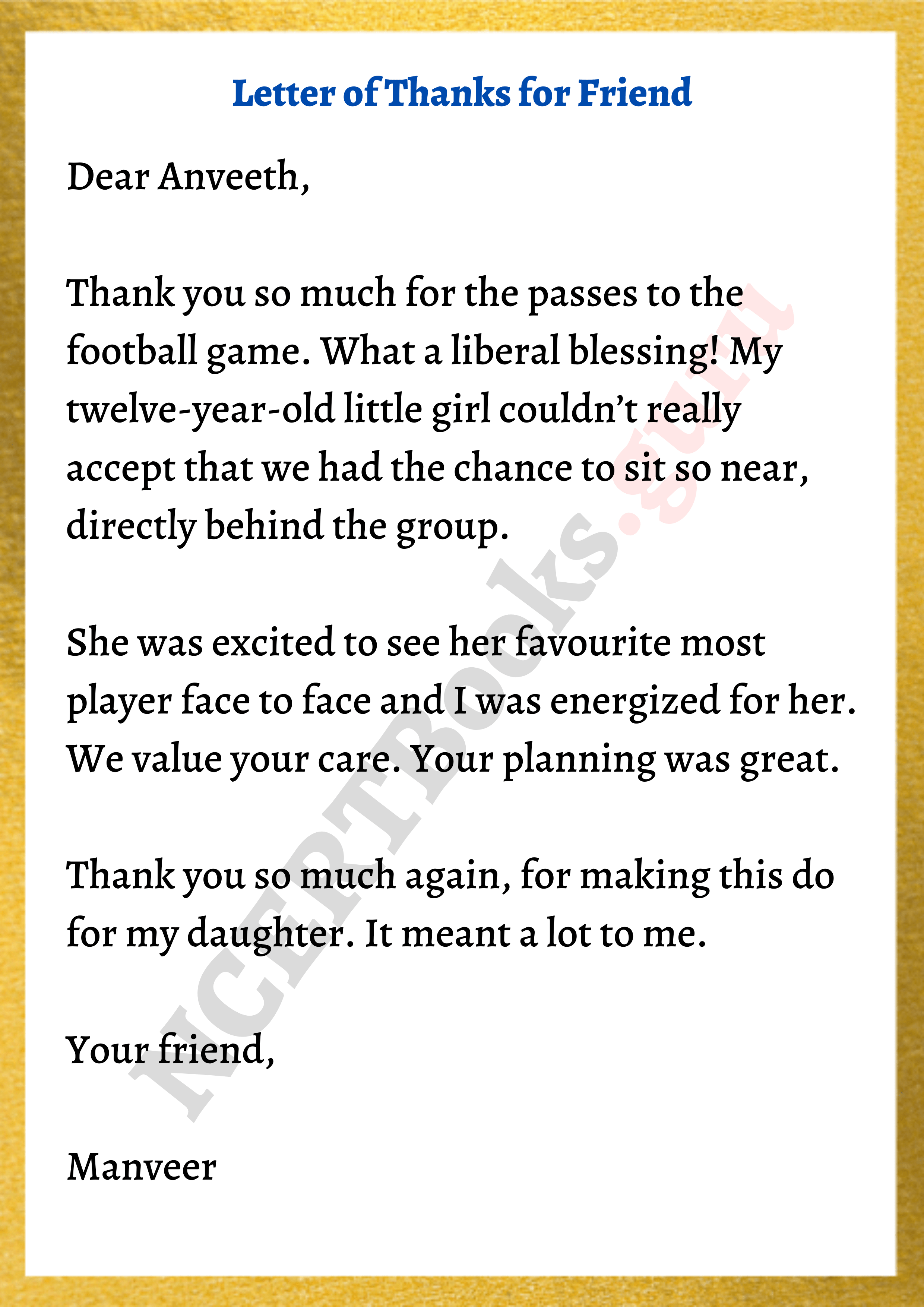 Writing Tips for Thank You Letter
Here are a few tips for writing a good thank you letter:
Show your gratitude immediately especially after a job interview.
Express your sincere gratitude.
Personalize each letter in a well-structured way and most of the time write a thank you letter in a formal format.
Make it short and sweet.
Keep it error-free grammatically.
Use a professional tone in official situations.
Be concise.
A Thank you letter length should not exceed one page either business or personal draft.
Proofread the letter before you send or email it to concerned persons.
FAQs on Thank You Note or Letter Writing
1. What is a Thank You Letter?
Thank you letter is a formal and informal note where one can use to express their gratitude for the hard work in any project or received service or appreciation to another person/party/organization. Also, you can call this Thank You letter a Letter of Thanks.
2. What are the types of Thank You Letters?
Mainly, there are three types of thank you letters, as stated below:
Handwritten Thank You Letters
Printed Thank You Letters
Email Thank You Letters
3. When should I send a thank you letter to employees?
Managers or Team lead's can send a Thank You Letter/Note to employees at any time & situation. Most of the time, higher officers or managers send thank you notes to their employees at the end of a financial year, or completion of an important project, or have come up with a solution to a challenging task.