Dams in India: India is home to around 5200 dams scattered over different states of the country. Besides, many projects are in the pipeline. There is the highest number of dams ie., 1845 dams situated in only one state ie., Maharashtra state. The most prominent topic and questions that are asked in the various competitive exams under the GA section is about Dams. So refer to this article and find the details of the highest, longest oldest, and other important dames in India along with reservoirs and answer to Indian dams related questions in examinations like UPSC, State PSC, SSC, Bank Exams, etc.
What is the Dam?
A dam is a barrier that prevents the drain of water and results in the creation of a reservoir. Mainly, Dams are constructed to produce electricity by utilizing water. This form of electricity is known as hydroelectricity. Also, know more about the Indian Dams from the below modules along with the meaning of Reservoir.
Key Points About Indian Dams
Here are some of the important points about the dams of India. From these key facts, you will be able to understand how dams are helpful in the modern world of society.
Dams are useful to provide enough water for domestic and city use.
For the irrigation process,
For many companies,
Hydroelectric power production,
Control the flow of the river,
Helpful during the floods,
Also, it is a low-cost form of transportation
Dams reservoirs are utilized for boating, fishing, and also offer livelihood to many.
Highlights on Important Dams in India
The following table provides the important highlights of dams in India which help students to answer various GK Questions related to dams in competitive exams like UPSC, SSC, Bank, Govt, etc. Here we have shared the main details of the Indian dams like What is the highest, largest, and oldest dam in India?
Highlights on Important Dams in India
Highest Dam in India
Tehri Dam (Uttarakhand)
Height: 260 meters Length: 575 meters

River: Bhagirathi

River Location: Uttarakhand

Year of completion: 2006 (1st phase)

Longest Dam in India
Hirakud Dam (Odisha)
Total Length: 25.79 km

Length of Main Dam:4.8 km

River: Mahanadi

Location: Odisha

Year of completion: 1953

Oldest Dam in India
Kallanai Dam(Tamil Nadu)
River: Kaveri

Location: Tamil Nadu

Year of completion: 100 BC –100 AD
List of Major Indian Dams
Dams have always been a huge help for constructively using natural resources. These major Indian dams have benefitted the people many times like providing electricity, domestic and irrigation process, recreating the reservoirs for fishing and boating, and also help in eliminating the heavy floods. Having proper knowledge about Dams in India is an important Static GK topic in various govt exams like UPSC. Need more data on various Static GK Topics check the article attached here. The below table gives the list of major dams in India with details of state and river.
List of Major Dams India
Name of Dam
State
River
Nizam Sagar Dam
Telangana
Manjira River
Somasila Dam
Andhra Pradesh
Pennar River
Srisailam Dam
Andhra Pradesh
Krishna River
Singur dam
Telangana
Manjira River
Ukai Dam
Gujarat
Tapti River
Dharoi Dam
Gujarat
Sabarmati River
Kadana dam
Gujarat
Mahi River
Dantiwada Dam
Gujarat
Banas River
Pandoh Dam
Himachal Pradesh
Beas River
Bhakra Nangal Dam
Himachal Pradesh and Punjab Border
Sutlej River
Nathpa Jhakri Dam
Himachal Pradesh
Satluj River
Chamera Dam
Himachal Pradesh
Ravi River
Baglihar Dam
Jammu and Kashmir
Chenab River
Dumkhar Hydroelectric Dam
Jammu and Kashmir
Indus River
Uri Hydroelectric Dam
Jammu and Kashmir
Jhelum River
Maithon Dam
Jharkhand
Barakar River
Chandil Dam
Jharkhand
Swarnarekha River
Panchet Dam
Jharkhand
Damodar River
Tunga Bhadra Dam
Karnataka
Tungabhadra River
Linganamakki dam
Karnataka
Sharavathi River
Kadra Dam
Karnataka
Kalinadi River
Alamatti Dam
Karnataka
Krishna River
Supa Dam
Karnataka
Kalinadi or Kali river
Krishna Raja Sagara Dam
Karnataka
Kaveri River
Harangi Dam
Karnataka
Harangi River
Narayanpur Dam
Karnataka
Krishna River
Kodasalli Dam
Karnataka
Kali River
Malampuzha Dam
Kerala
Malampuzha River
Peechi Dam
Kerala
Manali River
Idukki Dam
Kerala
Periyar River
Kundala Dam
Kerala
Kundala Lake
Parambikulam Dam
Kerala
Parambikulam River
Walayar Dam
Kerala
Walayar River
Mullaperiyar Dam
Kerala
Periyar River
Neyyar Dam
Kerala
Neyyar River
Rajghat Dam
Uttar Pradesh and Madhya Pradesh Border
Betwa River
Barna Dam
Madhya Pradesh
Barna River
Bargi Dam
Madhya Pradesh
Narmada River
Bansagar Dam
Madhya Pradesh
Sone River
Gandhi Sagar Dam
Madhya Pradesh
Chambal River
Yeldari Dam
Maharashtra
Purna river
Ujani Dam
Maharashtra
Bhima River
Pawna Dam
Maharashtra
Maval River
Mulshi Dam
Maharashtra
Mula River
Koyna Dam
Maharashtra
Koyna River
Jayakwadi Dam
Maharashtra
Godavari River
Bhatsa Dam
Maharashtra
Bhatsa river
Wilson Dam
Maharashtra
Pravara River
Tansa Dam
Maharashtra
Tansa river
Panshet Dam
Maharashtra
Ambi River
Mula Dam
Maharashtra
Mula river
Kolkewadi Dam
Maharashtra
Vashishti River
Girna Dam
Maharashtra
Girana river
Vaitarna Dam
Maharashtra
Vaitarna river
Radhanagari Dam
Telangana
Bhogawati River
Lower Manair Dam
Telangana
Manair River
Mid Manair Dam
Telangana
Manair River and SRSP Flood Flow Canal
Upper Manair Dam
Telangana
Manair River and Kudlair River
Khadakwasla Dam
Maharashtra
Mutha River
Gangapur Dam
Maharashtra
Godavari river
Jalaput Dam
Andhra Pradesh and Odisha Border
Machkund River
Indravati Dam
Odisha
Indravati River
Hirakud Dam
Odisha
Mahanadi River
Vaigai Dam
Tamil Nadu
Vaigai River
Perunchani Dam
Tamil Nadu
Paralayar River
Mettur Dam
Tamil Nadu
Kaveri River
Govind Ballabh Pant Sagar Dam / Rihand dam
Uttar Pradesh
Rihand River
Tehri Dam
Uttarakhand
Bhagirathi River
Dhauli Ganga Dam
Uttarakhand
Dhauli Ganga River
The details on a top 5 Largest Dams in India have discussed below with images:
1. Tehri Dam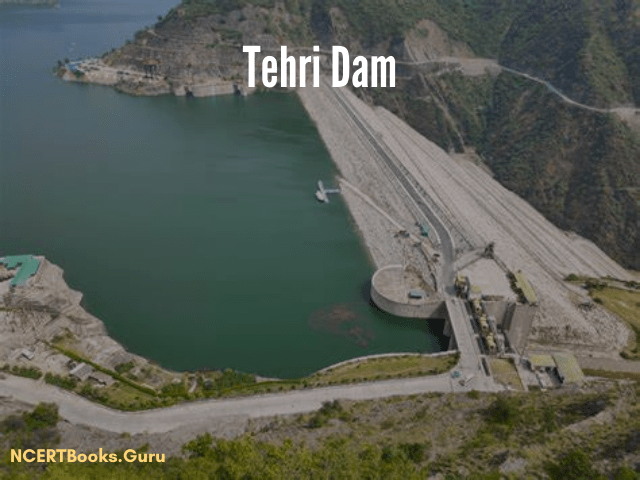 Tehri Dam is the highest dam in India situated in the state of Uttarakhand over Bhagirathi River with a height of 260.5 meters. Also, you can see this Dam in the list of the Ten top highest dams in the world.
Height of the Dam- 260.5 m
Length of the Dam- 575 m
Type of Dam- Rock Fill
The reservoir capacity- 21,00,000 acre-feet
Capacity that is installed- 1000 Megawatt
2. Nagarjuna Sagar Dam
In the state of Telangana, one of the largest dams of India is established ie., The Nagarjuna Sagar Dam. India's largest Masonry Dams built till date is this dam. Also, known as the largest manmade lake in the world. It has 26 gates and is 1.55 km in length. It dwells on the river Krishna.
Height of the Dam- 124m
Length of the Dam- 4863 m (Total Lenght)
Type of Dam- Masonry Dam
The reservoir capacity- 93,71,845 acre feet
Capacity that is installed- 816 Megawatt
3. Bhakra Nangal Dam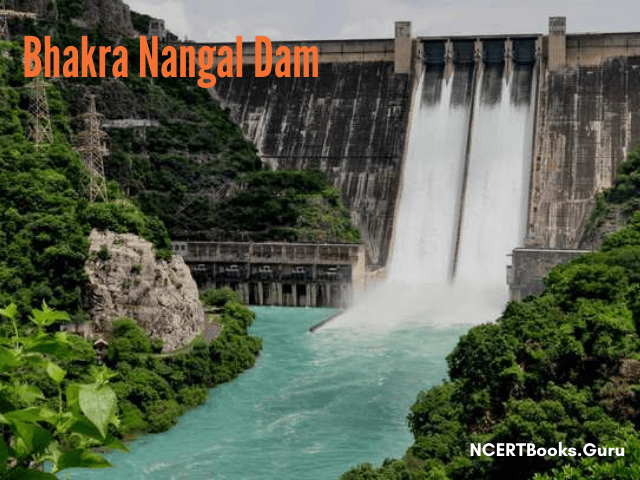 The location of Bhakra Nangal Dam is at Himachal Pradesh and Punjab states. It is considered the largest dam in India with a height of 225 meters. Also, it holds the second position in the largest dams all over Asia. It is located on the Sutlej river.
Height of the Dam- 226 m
Length of the Dam- 520m
Type of Dam- Concrete Gravity
The reservoir capacity- 75,01,775 acre feet
Capacity that is installed- 1325 Megawatt
4. Hirakud Dam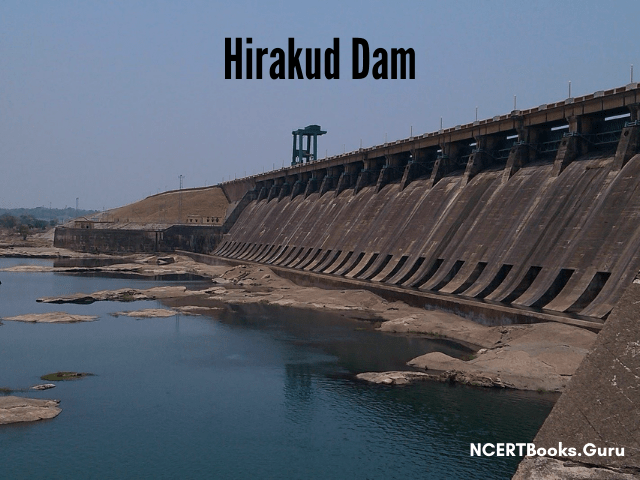 The Hirakud Dam is the longest dam in India at 200 ft tall and the main dam is 4.8 km long that comes under the government of Odisha or Orissa. It is situated on the river Mahanadi.
Height of the Dam- 61 m
Length of the Dam- 4.8 km (Main Dam)
Type of Dam- Composite Dam
The reservoir capacity- 47,79,965 acre-feet
Capacity that is installed- 347.5 Megawatt
5. Sardar Sarovar Dam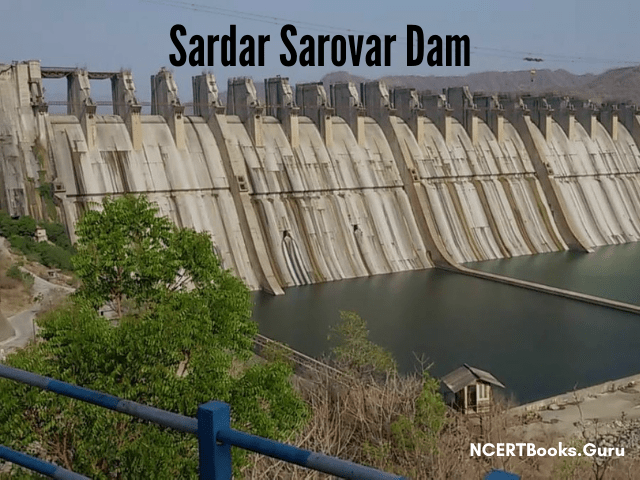 The fifth major dam of India is the Sardar Sarovar Dam with a length of 1210m. Also, it is the largest dam in the Narmada Valley Project located in the state of Gujarat. For other neighbouring states of Madhya Pradesh, Rajasthan, and Maharashtra also benefits.
Height of the Dam- 163m
Length of the Dam- 1210m
Type of Dam- Gravity Dam
The reservoir capacity- 77,00,000 acre-feet
Capacity that is installed- 1450 Megawatt
Also Check: Top 10 Longest Rivers in India
What is Reservoir?
Reservoirs formed by dams not only overcome floods but also store water for activities like irrigation, human consumption, industrial use, aquaculture, and navigability. Also, you can see that a hydroelectric reservoir is a large collection of water behind a hydroelectric dam that helps to use the potential energy of water for generating electricity.
Important Reservoirs of India List
We have also outlined some of the important reservoirs in India in the tabular form below. Take a look at them and remember their details for answering various India general knowledge questions in govt or other competitive exams.
List of Major Reservoirs in India
Reservoir
State
River
Dindi Reservoir
Telangana
Krishna River
Lower Manair Reservoir
Telangana
Manair River
Tatipudi Reservoir Project
Andhra Pradesh
Gosthani River
Gandipalem Reservoir
Andhra Pradesh
Manneru River
Himayat Sagar Reservoir
Telangana
Osman Sagar
Shriram Sagar Reservoir
Telangana
Godavari River
Gobind Sagar Reservoir
Himachal Pradesh
Sutlej River
Maharana Pratap Sagar Reservoir
Himachal Pradesh
Pong Dam Lake
Ghataprabha Reservoir
Karnataka
Ghataprabha River
Hemavathi Reservoir
Karnataka
Hemavati River
Tawa Reservoir
Madhya Pradesh
Tawa River
Balimela Reservoir
Odisha
Sileru River
Aliyar Reservoir
Tamil Nadu
Aliyar River
Chittar Reservoir
Tamil Nadu
Chittar River
Krishnagiri Reservoir
Tamil Nadu
Thenpennai River
Manimuthar Reservoir
Tamil Nadu
Tamirabarani River
Pechiparai Reservoir
Tamil Nadu
Kodayar River
Shoolagiri Chinnar Reservoir
Tamil Nadu
Chinnar River
Thunakadavu Reservoir
Tamil Nadu
Thunacadavu River
Varattu Pallam Reservoir
Tamil Nadu
Kaveri River
Vidur Reservoir
Tamil Nadu
Sankaraparani River
Amaravathi Reservoir
Tamil Nadu
Amaravathi River
Gundar Reservoir
Tamil Nadu
Berijam Lake
Kullursandai Reservoir
Tamil Nadu
Arjuna Nadi
Pambar Reservoir
Tamil Nadu
Pambar River
Periyar Reservoir
Tamil Nadu
Periyar River
Stanley Reservoir
Tamil Nadu
Kaveri River
Uppar Reservoir
Tamil Nadu
Uppar River
Vattamalaikarai Odai Reservoir
Tamil Nadu
Odai River
Willingdon Reservoir
Tamil Nadu
Periya Odai River
Bhavanisagar Reservoir
Tamil Nadu
Bhavani River
Kodaganar Reservoir
Tamil Nadu
Kodagananar River
Manimukthanadhi Reservoir
Tamil Nadu
Krishna River
Parambikulam Reservoir
Tamil Nadu
Parambikulam River
Sholayar Reservoir
Tamil Nadu
Chalakkud River
Thirumurthi Reservoir
Tamil Nadu
Parmabikulam and Aliyar River
Varadamanadhi Reservoir
Tamil Nadu
Aliyar River
Vembakottai Reservoir
Tamil Nadu
Vaippar River
Manjalar Reservoir
Tamil Nadu
Manjalar River
Salal Project
Jammu and Kashmir
Chenab River
Chutak Hydroelectric Project
Jammu and Kashmir
Suru River
Indirasagar Project
Madhya Pradesh
Narmada River
Narmada Dam Project
Madhya Pradesh
Narmada River
Rihand Project
Uttar Pradesh
Rihand River and Son River
FAQs on Dams of India
1. How many dams are in India?
A total of 5,202 large dams are situated in India as per the Central Water Commission (CWC). A large dam is one with a height of at least 15m from its deepest foundation to the crest.
2. What are the Types of Dams?
There are many dams in India, well there are different types of dams also there. Knowing the types of dams is an important topic for students preparing for the Bank Exams like IBPS or SBI as they contain questions from this concept. The list of Dam Types is given below:
Arch Dam,
Gravity Dam,
Arch-Gravity Dam,
Barrages,
Embankment Dams,
Rock-Fills Dams,
Concrete-face rock-fill dams,
Earth-fill dams.
3. Which is the biggest dam in India?
Tehri Dam is the biggest and longest dam in India.
4. Which dam is located on the Sutlej river?
Bhakra Nangal Dam is located on the Sutlej river.