SRM University Courses and Syllabus: SRM Institute of Science and Technology, or Sri Ramaswamy Memorial Institute of Science and Technology, popularly known as SRM University is a deemed-to-be university located in the southern India state of Tamil Nadu, in midst of the city of Chennai.
In line with the vision and mission of the founder, SRM University offers high-quality education to its students, which is the reason why SRM University is among the top 5 deemed-to-be universities in the country. There are many flagship programs that the institute offers which are favored by corporations during recruitment drives.
About SRM University
The university was founded in the year 1985 and has since then expanded both in the number of courses offered and the number of campuses across the country. The various SRM institutes across the nation are:
Chennai main campus- Kattankulathur
Chennai- Ramapuram
Chennai- Vadapalani
SRM University- Delhi-NCR
SRM University- Andra Pradesh
SRM University- Harayana
SRM University- Sikkim
The vision of SRM University by the founder is:
To emerge as a World – Class University in creating and disseminating knowledge, and providing students with a unique learning experience in Science, Technology, Medicine, Management, and other areas of scholarship that will best serve the world and betterment of mankind.
The mission of the university is to:
Move up through international alliances and collaborative initiatives to achieve global excellence.
Accomplish to advance knowledge in a rigorous academic and research environment.
Attract and build people in a rewarding and inspiring environment by fostering freedom, empowerment, creativity, and innovation.
So why is SRM University popular among the student community?
A high-quality education in line with global trends
Excellent placement track records
State of the art infrastructure
Highly equipped technological infrastructure
Renowned faculties
There are various other reason why top scorers in entrance examinations like IIT-JEE or NEET prefer this institute
Let us now discuss the various courses offered by the university: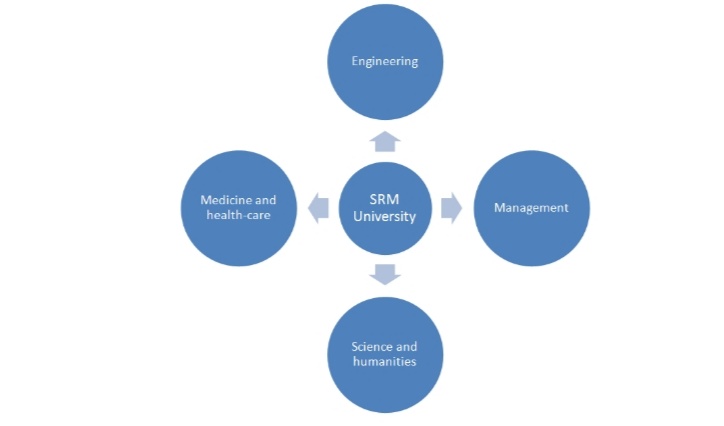 SRM University Courses and Syllabus for Engineering
Being one of the most sought after degrees in the country, SRM University offers various engineering courses to students across disciplines. Courses in both bachelors of engineering and master of engineering are offered on all the campuses of SRM University.
In the year 1985 the launch of SRM Engineering College in Kattankulathur, near Chennai took place. And ever since its inception, various courses have been added to the program structure to cater to students with different passions and interests.
Do Check:
Duration- B.tech- 4 years and M.Tech is 2 years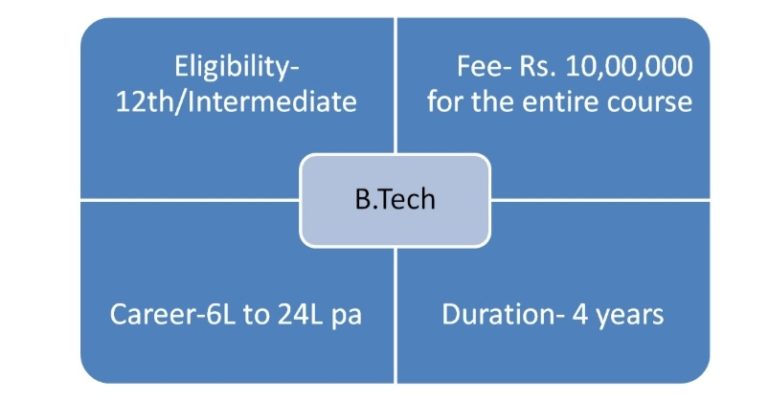 The B.Tech or B.E Courses offered at SRM University are
Aerospace Engineering
Automobile Engineering
Biomedical Engineering
Chemical Engineering
Computer & Science Engineering
Electronics and Communication Engineering
Electrical and Electronics Engineering
Electronics and Instrumentation Engineering
Food and Process Engineering
Civil Engineering
Genetic Engineering
Instrumentation and Control Engineering
Information and Telecommunication Engineering
Mechanical Engineering
Mechatronics
Nanotechnology
Software Engineering
Bio Informatics
Bio-Technology
To cater to these courses from different disciplines, there are various schools within the campus for specific specialization, such as:
School of bio-engineering for:

Bio-medical engineering
Biotechnology
School of Chemical and material technology

Nanotechnology

School of Civil Engineering

Civil Engineering
Civil Engineering with computer applications
School of Computing

Information technology
Cybersecurity
Blockchain technology
Cloud computing
Machine Learning
Artificial Intelligence
Big Data Analytics
School of electrical and electronics engineering

Electrical and electronics engineering
Electrical and computer engineering
Data Science
Signal Processing
Embedded systems
Electronics and instrumentation engineering
Electrical and electronics communication
School of Mechanical Engineering

Aerospace engineering
Automobile engineering
Mechanical engineering
Robotics and automation
Mechatronics engineering
School of architecture and interior design

Arch- Bachelor of Architecture
Des- Bachelor od Interior Design

School of Aircraft Maintainance

Sc (Hon.)- Aircraft Maintenance
SRM University Courses and Syllabus for M.Tech
Pursuing a higher degree in engineering science, commerce or arts, students will be provided with opportunities and platforms that will expose to the applications of the textbook theories in day-to-day life and act as guiding light for them to discover and innovate principles which makes this society a better place to live.
In terms of pursuing a master's degree in engineering (M.Tech) in different streams, students will be getting more insight into the subjects as they are already familiar with, having learned it thoroughly at a bachelor's level.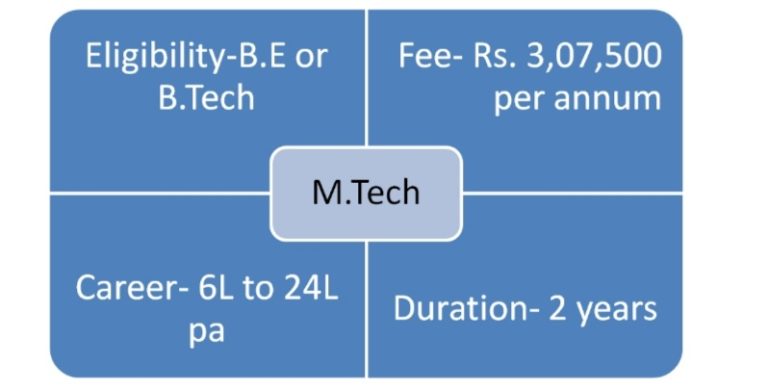 Biomedical Engineering
Bio-Technology
Bio Informatics
Communication Systems
Computer Integrated and Manufacturing
Construction Engineering and Management
Electronics and Control Engineering
Environmental Engineering
Genetic Engineering
Information Technology
Knowledge Engineering
Nano Technology
Power Systems
Robotics
Solar Energy
Telecommunication Networks
Water Resources and Management
Chemical Engineering
Computer-Aided Design
Computer Science & Engineering
Database  Systems
Embedded System Technology
Food and Nutritional Bio-Technology
Geo-Technical Engineering
Information Security and Computer Forensics
Multimedia Technology
Power Electronics and Drives
Remote Sensing and GIS
Software Engineering
Structural Engineering
VLSI Design
SRM University Courses and Syllabus for PhD
Scholars seeking a doctorate can choose from any of the disciplines available in the faculty of Engineering and Science & Humanities.
More than a hundred scholars are currently pursuing their Ph.D.s at SRM Institute of Science and Technology (formerly known as SRM University). Faculty and students have published over 1000 papers so far, many of which have been selected for presentation at various national/ international conferences like the European Management and Technology Conference, Rome, and international conferences in Beijing, China, and Hong Kong.
SRM University Courses and Syllabus for Medicine and Health Care
Health Science is a set of applied sciences applying parts of science or formal science, or both, to develop information, interventions, or technology of use intending or public health. Such disciplines are medical biology, clinical medicine, clinical medicine, genetic medicine, and medical sciences.
MBBS – 5 1/2 years
BDS – 5 years
B.Sc Nursing – 4 years
BPT – 4 years
B.Pharm – 4 years
Bachelor of Audiology and Speech-Language Pathology – 4 years
Bachelor of Science in Medical Lab Technology – 3 years
Bachelor of Medical Record Sciences – 2 years
P.B Bachelor of Science in Nursing – 2 years
Management Courses Offered at SRM University
Bachelor of Management Studies or BMS is an undergraduate program for management studies offered by many universities throughout the world. The course allows you to obtain the knowledge and skills needed to assume management positions in a wide range of organizations
BBA- Bachelor in Business Administration (3years)

Do Check:
Do Check:
Science and Humanities Courses Offered at SRM University
B.SC
A Bachelor of Science is an undergraduate academic degree awarded for programs that generally last three to five years.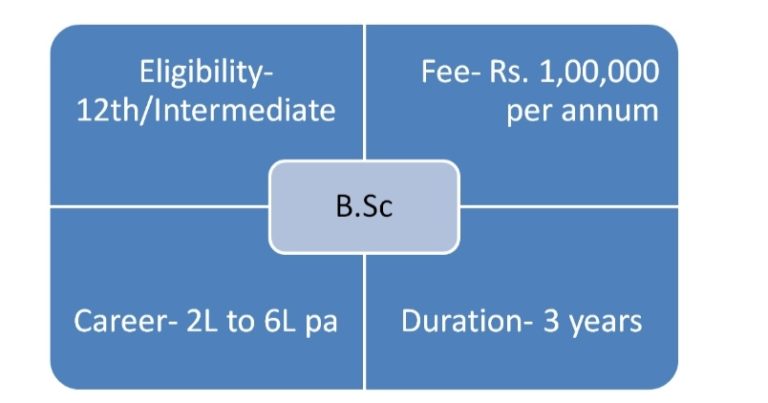 Bio-Technology
Computer Science
Econometrics
Information and System Management
Film Technology
Physics
Bio-Technology and Informatics
Information Technology
Hotel and Catering Management
Visual Communication
Mathematics
Chemistry
Do Check:
BCA – 3 years
BBA – 3 years
BA(Journalism and Mass Communication) – 3 years
B.Com – 3 years
BCom or Bachelor of Commerce is a three-year undergraduate course imparted in regular as well as distance education mode. BCom is the second most popular undergraduate course in the Commerce branch. Under BCom, there are three most popular courses, namely BCom or BCom-General, BCom (Honours) and BCom LLB.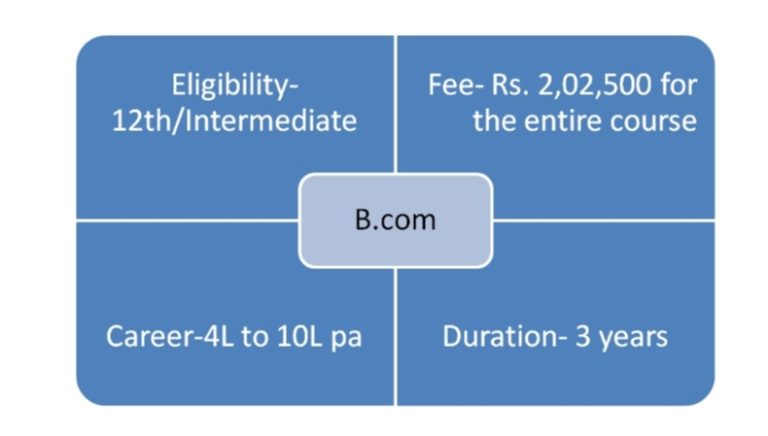 General
Accounting and Finance
Corporate Secretaryship
Do Check: B.Com Books
B.Ed – 1 year
SRM University Post Graduate Courses & their Syllabus
M.Sc – 2 years
A Master of Science is a master's degree in the field of science awarded by universities in many countries or a person holding such a degree.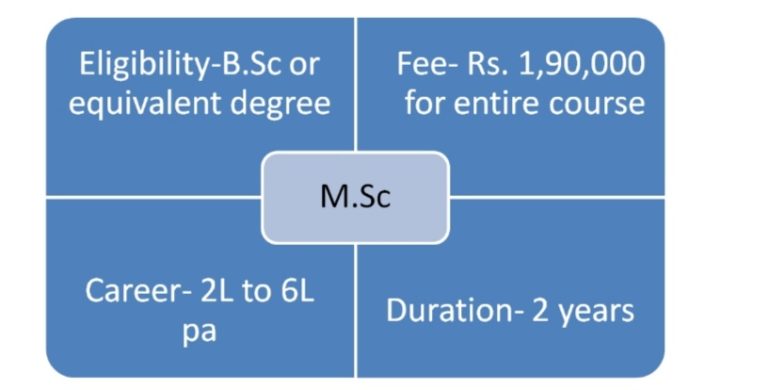 Bio-Technology
Bio Informatics
Hotel and Catering Management
Information Technology
Visual Communication
Physics
Chemistry
Do Check: M.Sc Course Details
MA – 2 years
Political Science
Public Administration
Journalism and Mass Communication
Public Administration
International Relations
M.Ed – 1 year
M.Phil (Education) – 1 year
Ph.D. – 3 years
Given the number of courses offered on campus across all the 5 branches of SRM University, it is evident that the quality and range of education is a top priority for the management. Students from different disciplines on one single campus interacting with each other and learning through networking is a great opportunity for the students to expand their mental horizon and be acquitted with knowledge from different spectrums. The learning curve trajectory will be steep for students of SRM University mainly because of the diversity of students as well as the diversity in the course disciplines offered.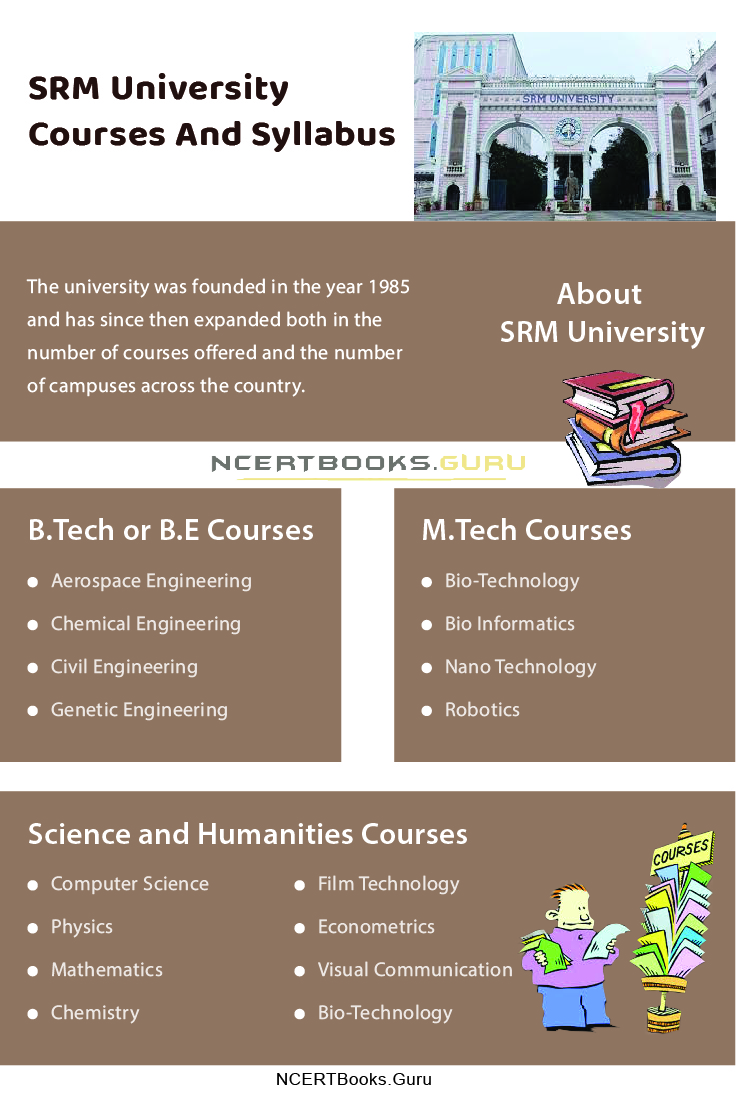 Frequently Asked Questions on SRM University Courses Syllabus 2021
1. What is the eligibility criteria to get admission in SRM AP?
For Engineering courses: Candidates need more than 60% aggregate in Mathematics, Physics, and Chemistry in the 12th standard CBSE / State board exam or equivalent. Also, they should qualify in the SRMJEEE test.
For Liberal Arts (BBA, BA, BSc, BCom): Aspirants should gain more than 60% of aggregate in the 12th standard CBSE/ State board exam or equivalent.
2. How to Check out the SRM University Syllabus for all Courses?
Here are the steps to be followed by the candidate to check the SRM University Syllabus for UG, PG, Doctorate courses:
Visit the official website of the institute @ www.srmuniv.ac.in
Tap on the "Academics" option in the menu bar on the homepage.
Hit on "Course Materials" from the drop-down list.
Here you will find the syllabus of various courses. Select one particular course and tap on the pdf file to view and download it.