Everyone at some point or the other wishes for a Salary Increment or Pay Raise. It's just that you need to come up with a case strong enough to ask for your pay raise. However, a Letter written in the right format can grant you the pay raise that you always wanted. Asking for a raise is not difficult but if you use the wrong wordings it can be dangerous.
We have attached the Salary Increment Letter Format, Tips on How to Write a Salary Request Letter, Pay Raise Letter Samples for your reference. Before you send a Salary Request Letter make sure to send it at the right time. For instance, when sufficient time has elapsed since your salary raise happened or when you know the company is doing good. You need to write the Salary Increase Letter to the Person who manages your bonuses or raises.
Get Various Types of Letter Writing Topics both formal and informal all in one place and know how to write different types of letters.
Salary Increment Letter Format | Appraisal Letter Format
The Basic Format of the Salary Increment Letter is provided in the below modules. They are in the following fashion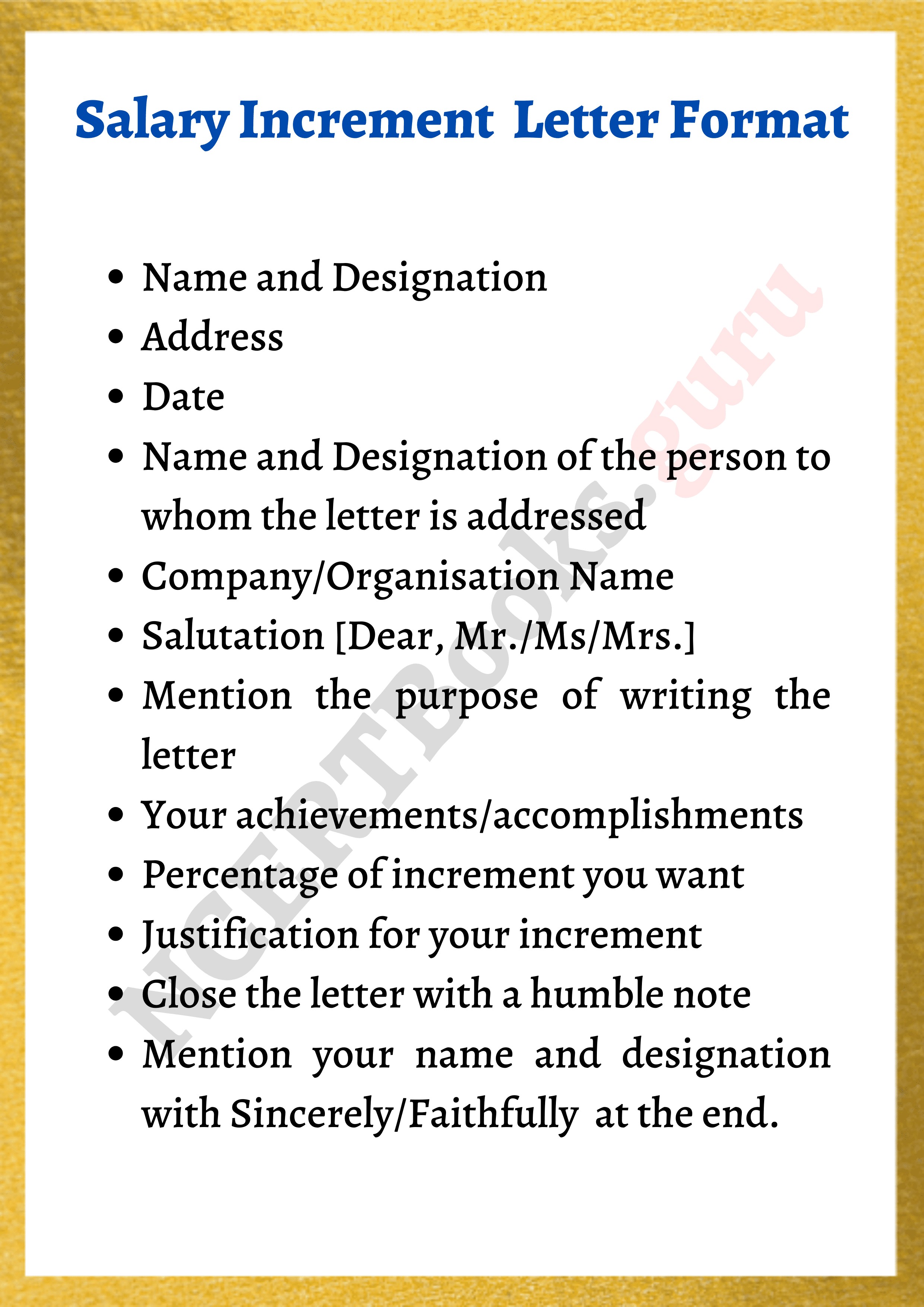 Salary Increment Letter Samples to Download
If you are looking for Templates or Samples for Salary Increment or Pay Raise look no further and have a glance at the below ones. Use the Well Written Professional Pay Raise Letters as per your requirement and start writing one on your own. They are as follows
Sample Salary Increment Letter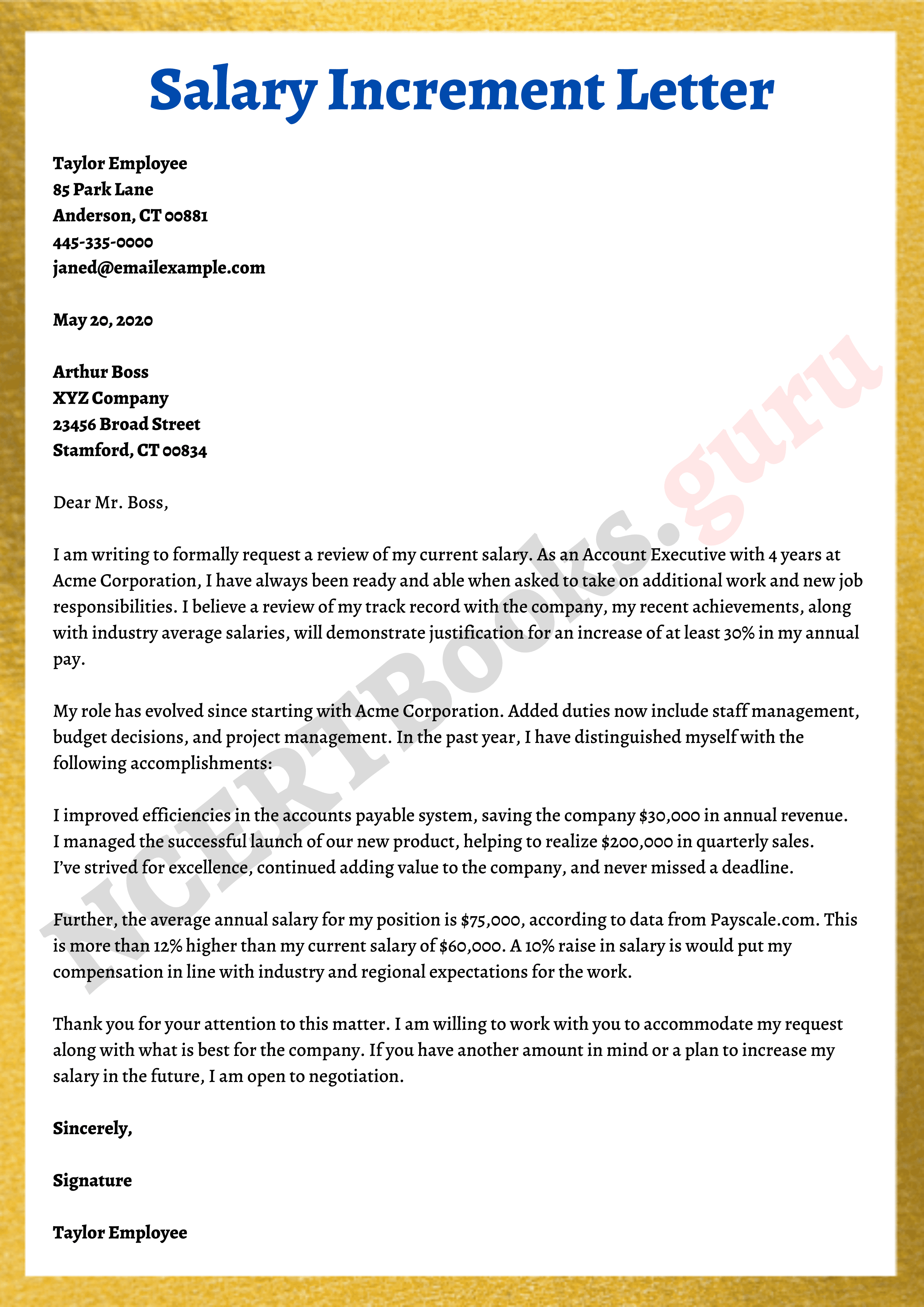 Salary Raise Request Letter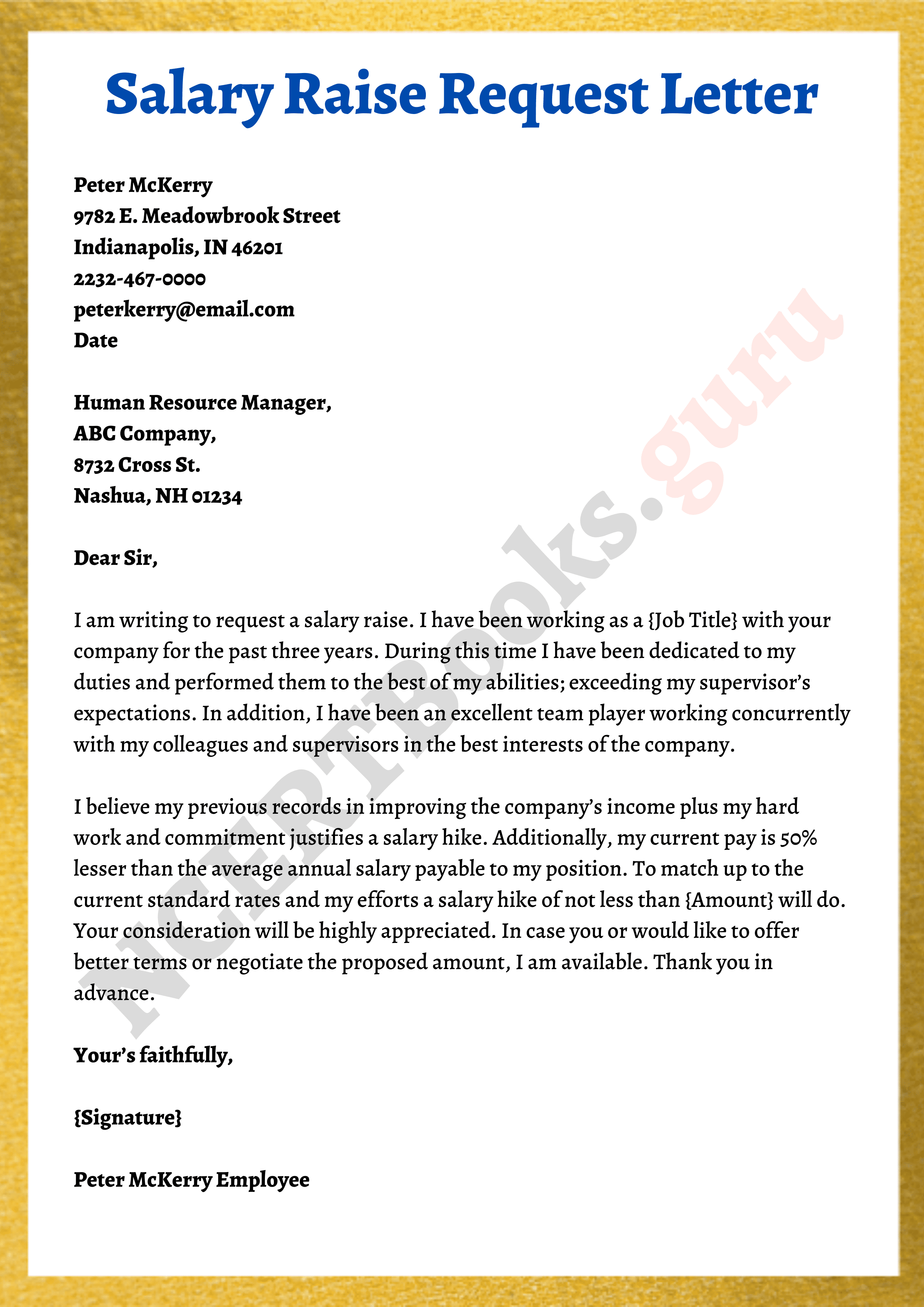 FAQs on Salary Increment Letter
1. What is a salary increment letter?
A Salary Increment Letter is a letter written by the employee of the company to the concerned authorities requesting a raise in the Pay.
2. How do you ask for a pay raise?
Do your required research before you ask for an appraisal. Remember Timing is Everything as picking the right time can increase your chances of getting a salary increment. Request for a Meeting so that you can discuss with your seniors why you deserve a pay raise and keep a backup of proofs.
3. How can I communicate for a salary increase?
You can communicate to the concerned people for a salary increase through a professional email or letter. Salary Increase Letter can be an effective way to communicate to the concerned officials.