CBSE NCERT EXEMPLAR BOOK CLASS 10 Science
NCERT Exemplar Books are a favourite book among students appearing for Class 10 Examinations. Students of class 10 will be exposed to the advanced concepts in science, necessary for clearing the Board examinations. Every year, around 10% of the questions in Board examination comes from NCERT Exemplar Book Class 10 Science. Practicing NCERT Exemplar Books will provide a strong foundation. As a result, the students will be able to meet the requirements to face the final exam.
Importance of NCERT Exemplar Book Class 10 Science
NCERT Exemplar Book Class 10 Science provides a detailed explanation of each chapter. As a result, students are able to develop their Critical-Thinking capability. The questions make them prepare for the Board exams as well other competitive examinations for class 10, such as National Level Science Talent Search Exam (NLSTSE), Indian National Olympiad (INO), Science Olympiad Foundation, etc.
Getting good marks is very important for students of class 10. NCERT Exemplar Book Class 10 Science will help the students to understand the concepts in a more practical way. There are diagrams/ illustrations provided wherever required. Questions range according to difficulty levels. NCERT Exemplar Book Class 10 Science is made for all categories of students. It has Multiple Choice Questions, Short Answer Questions, and Long Answer Questions. Thus, Exemplar Books help the students in the learning process.
By solving NCERT Exemplar Science Book Class 10, students will be able to solve the twisted questions due to the practical exercises. Understanding scientific concepts will be easier and fun. Class 10 marks an important milestone in a student's life, opting for Science Streams depend mainly on the marks obtained in Class 10 Board exams. NCERT Exemplar Science book will help a student to develop their skills and fulfill their dreams of studying science by getting good marks in Class 10.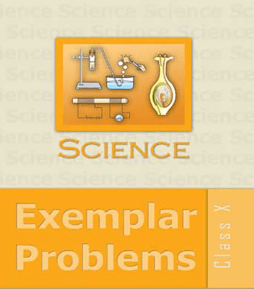 Download NCERT Exemplar Science Class 10 Solutions
We have provided free download links for the questions for each chapter. Click on the required link to download the NCERT Exemplar Book Class 10 Science in PDF format.
Other NCERT Exemplar Book Links