My Family Essay: We have a small family, consisting of four members. Besides my parents and myself, it also includes my elder sister. We live in a rented house. My parents are planning to buy a flat very soon.
Short Essay on My Family 200 Words for Kids and Students in English
Below we have given a short essay on My Family is for Classes 1, 2, 3, 4, 5, and 6. This short essay on the topic is suitable for students of class 6 and below.
My sister and I go to the same school and she is in the seventh class. The school is close to our house and we walk to it every morning. We are like best friends and rarely fight. My sister loves me a lot and so do I.
My father works as an assistant manager in a bank in Connaught Place. He travels by the metro to get there. He is a very jovial person. We have a lot of fun with him at home.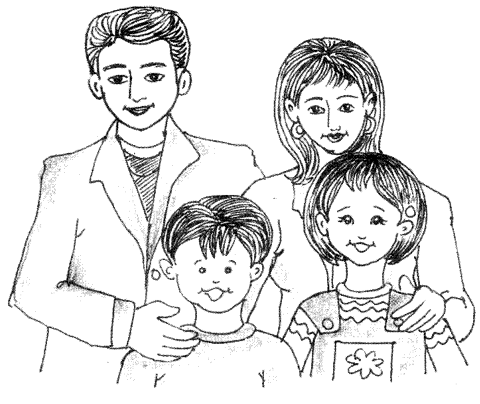 He entertains us with his jokes, which are always fresh and funny. But when he is watching a cricket match on TV, he does not like to be disturbed.
My mother, on the other hand, is a serious person. She is a social worker and works for a society for poor women. She is very popular among them. She also loves children very much.
My parents are loving and kind. But they are also quite strict. They give us everything we need but not everything we want. I love my family.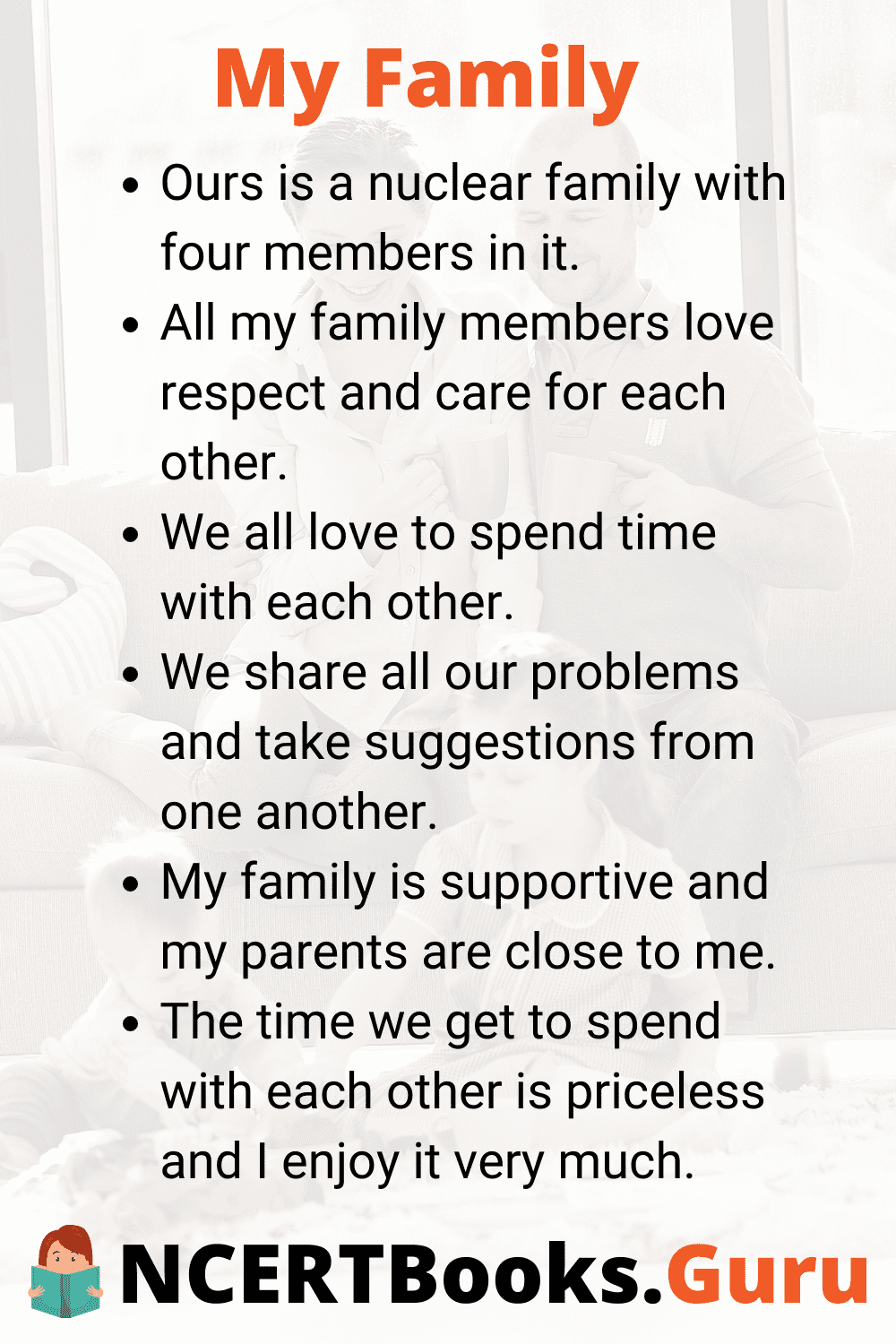 10 Lines on My Family
I have a wonderful family who stands by my side all the time.
Ours is a nuclear family with four members in it.
All my family members love respect and care for each other.
We all love to spend time with each other.
We share all our problems and take suggestions, guidelines from one another.
My family is supportive and my parents are close to me.
My family has taught me qualities like love, unity, and cooperation among ourselves.
We go to tourist places whenever we find the time.
The time we get to spend with each other is priceless and I enjoy it very much.
Due to the huge support of my family, I live a Joyful and worriless life.
Students can find more English Essay Writing Topics, Ideas, Easy Tips to Write Essay Writing, and many more.
FAQs on My Family
1.  Why is family so important?
Family is important because it provides love, support, and a framework of values to each of its members.
2. What is a family all about?
Families are a group of related people, generally who live together.
Family love is a special type of love that comes with its unique feelings, behaviors, challenges, and rewards.
4. How does your family affect your life?
Family dynamics significantly impact health in both positive and negative ways. Having a close-knit and supportive family provides emotional support, economic well-being, and increases overall health. When family life is dealing with stress and conflicts you will have negative effects.