My Birthday Essay: Tomorrow is January 6th, my birthday. I will be eight years old.
Whether you are a Kid or an Adult and planning for a Birthday you can see through our massive list of Birthday Ideas for different ages and start your Special Day.
Short Essay on My Birthday Party 200 Words for Kids and Students in English
Birthday means party and, like every other year, I have planned one this year too. I have invited all my friends and my favorite uncle and aunt.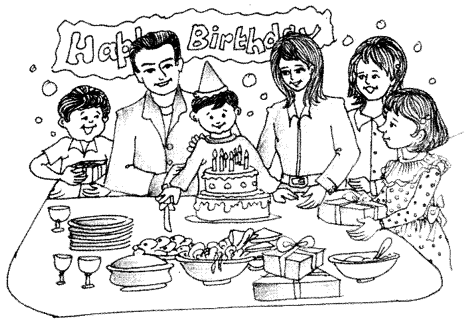 I remember how cold it was on my last birthday. All my friends had come over and we had a large gathering. We played many games like 'passing the parcel' and 'musical chairs'. Mohit played two songs on his guitar. I received many nice gifts on that day.
After all the singing and dancing, we sat down to eat. Of course, there was my birthday cake, which everyone liked very much. We also had lots of sweets and soft drinks. I always have so much fun on my birthday, so I eagerly wait for it every year.
Students can find more English Essay Writing Topics, Ideas, Easy Tips to Write Essay Writing, and many more.
10 Lines on My Birthday
Jan 6th is my birthday and I Celebrate with pomp and joy.
On my birthday my friends, relatives, and everybody come home.
My Parents will bring a cake for me.
All my friends and relatives bring gifts to me.
I will blow candles and everybody will sing Happy Birthday to me.
After the cake cutting, we will play many games.
I feel very special and enjoy the day very much.
Guests were served snacks, cake pieces, sweets, and tea.
I eagerly wait to open Gifts after the Birthday Celebrations.
I always have so much fun on my birthday and I eagerly wait for it every year.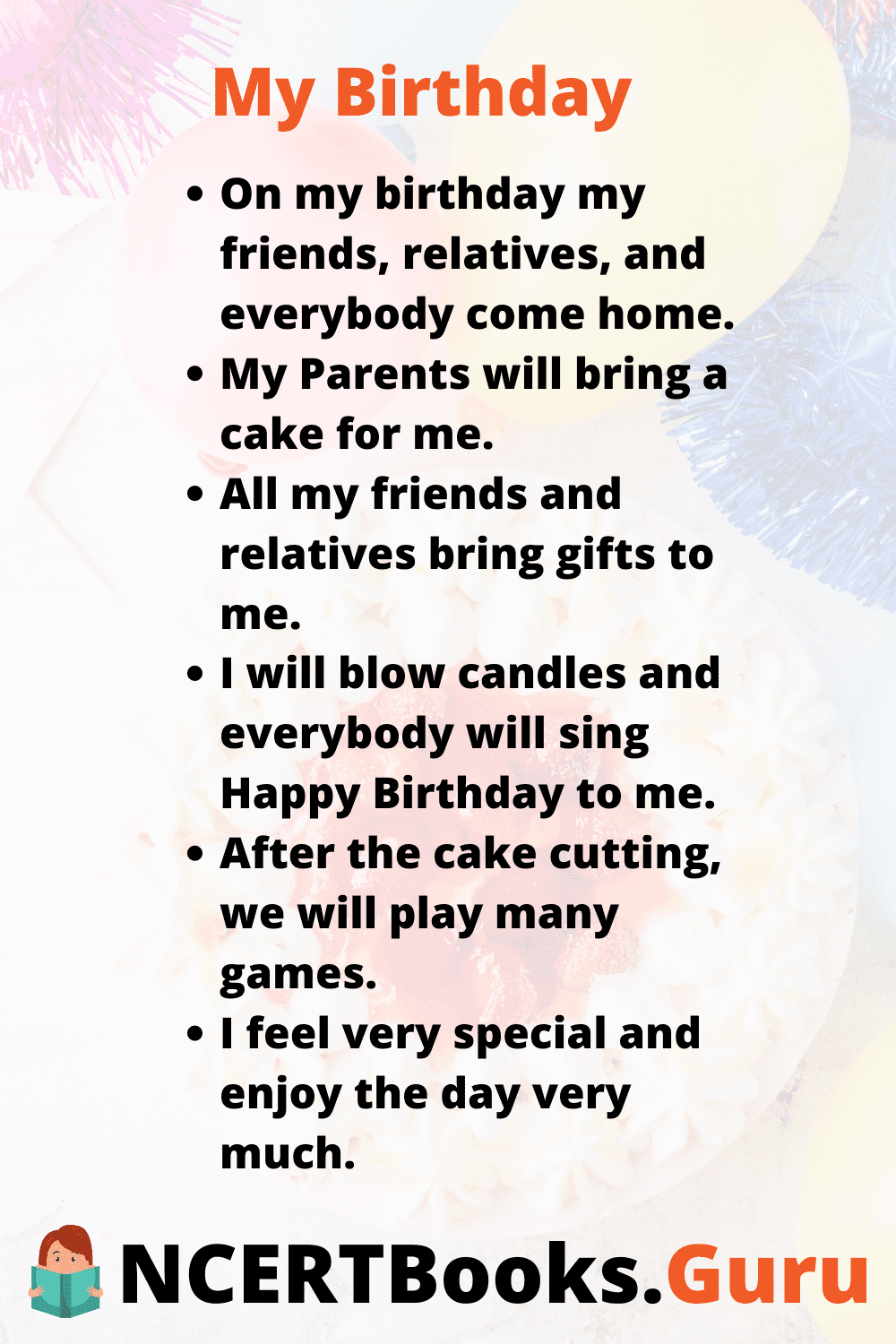 FAQs on My Birthday
1. Why is My Birthday Special?
Your Birthday is a day to remember the day a major event has occurred to celebrate how well you are still alive.
2. How do I celebrate my Birthday?
I celebrate my birthday with great pomp and Joy. I will do a cake cutting and invite all my friends and relatives. We will play lots of games and have fun.
3. Where do I get an Essay for my Birthday?
You can get My Birthday Party Essay from our page. Use it as a reference to express your views o how you celebrated your birthday.