Maternity Leave Application: Maternity leave is the formal letter where a woman takes a certain period of time as a break from work because she is about to have, or has, or just had, a baby. Maternity leave is an important task to plan. Planning this maternity leave application at the perfect time helps the mother and her family experience no financial challenges so that she can enjoy beautiful baby moments & play most of the time with her baby.
For your comfort, we curated the complete information about maternity leave letter such as Format, What should be included, How to Write a maternity leave application along with Samples in the coming modules. Check out many Formal and Informal Letter Writing Topics and get acquainted with different letter styles so that you can write one on your own as per requirement.
How to Write a Maternity Leave Letter in English?
If you are unaware of How does a Maternity Leave Letter look? Then, refer to the below Format of Maternity Leave Application and take it as a reference while drafting your own. If you are confused about how to write a maternity leave letter, here are some precise steps you should consider:
Add specific dates
Include a recommendation for your work
Address any communication during maternity leave
Include requests regarding schedule changes
Along with these steps you can also take some help from the below Maternity Leave Letter Format as it is available in the sharable image and also in the text form for quick access.
Maternity Leave Application Format
Sender's Name,
Address.
Date: XX-XX-XXX.
To,
Receiver's Name,
Address.
Subject: Request for Maternity Leave Application Letter for Teachers after Delivery
Sir/Madam (Respected Principal),
Body of the Letter (Describe the application for maternity leave after delivery)
Thanking you.
Your's Sincerely,
Sender's signature
Name of the sender
Email Format of Maternity Leave Application In English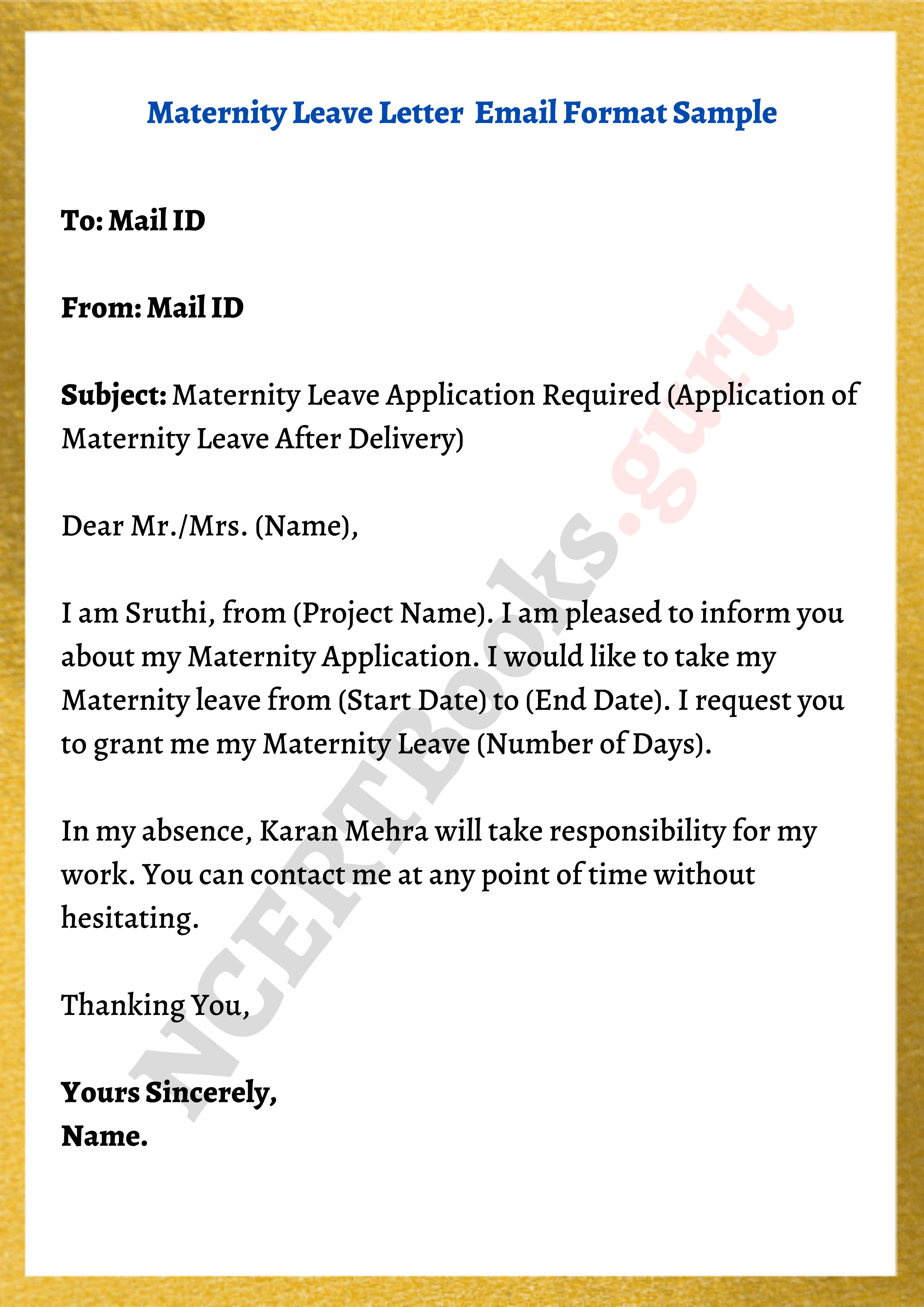 Maternity Leave Letter Samples in English & Hindi
In this section, we have placed some images where you find sample maternity leave applications for your reference. You can use these samples & draft your own for required designations like Maternity leave application for private offices, Maternity Leave Letter for the School Principals, Maternity Leave Application for Teachers.
Maternity Leave Application for Manager/Boss of the Office – Sample 1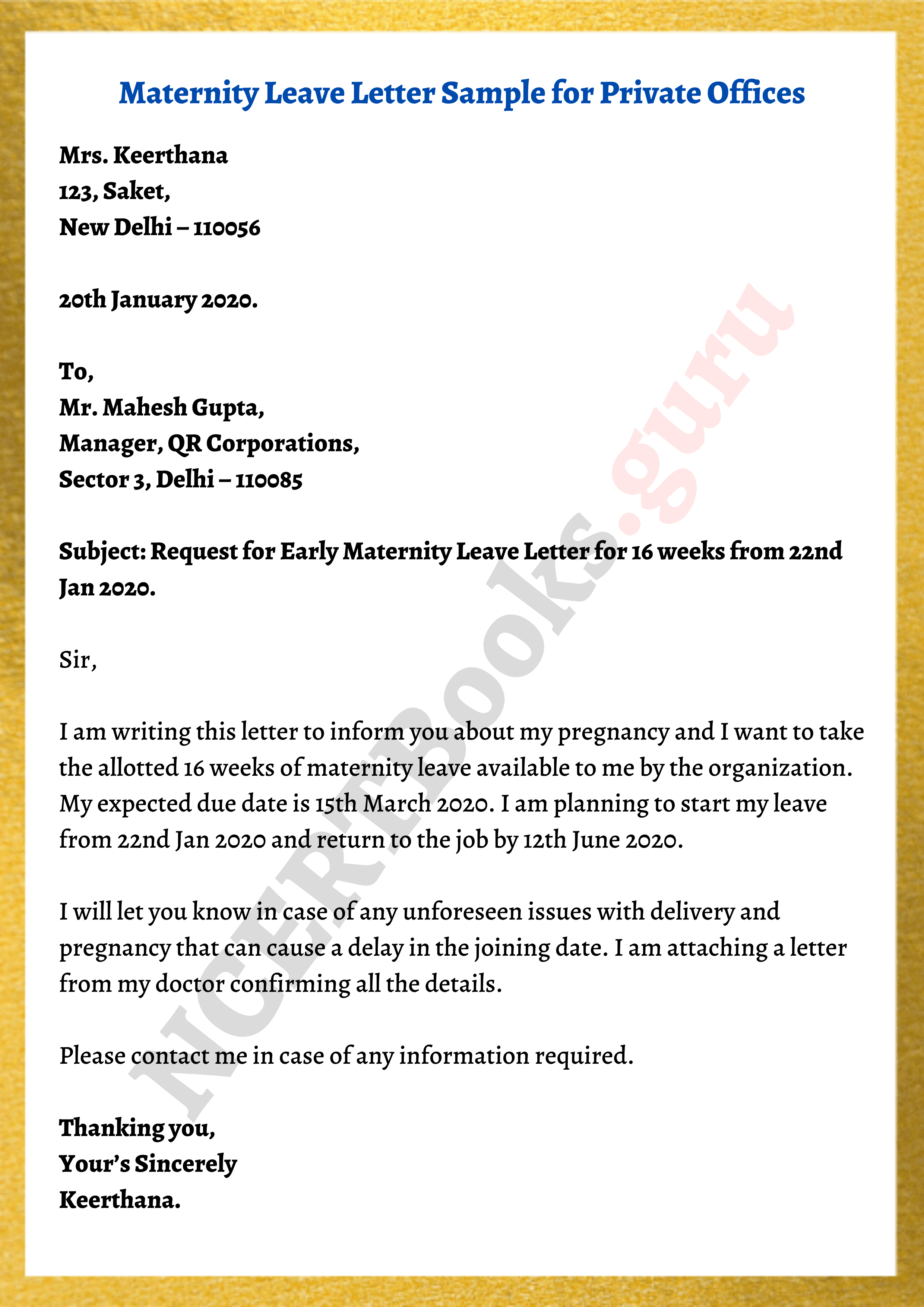 Sample 2 – Maternity Leave Application Form for Teachers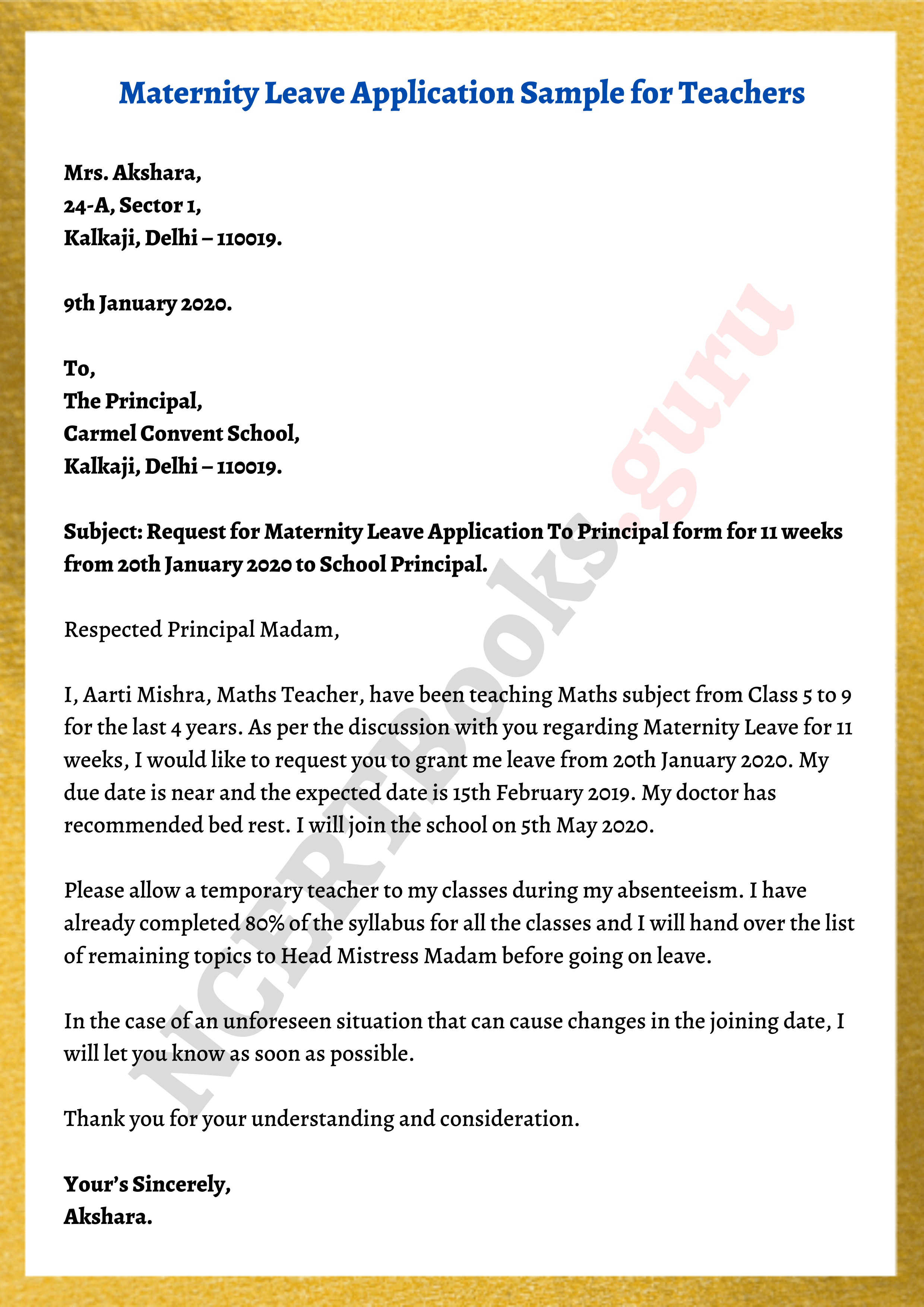 मैटरनिटी लीव एप्लीकेशन लेटर इन हिंदी | Maternity Leave Application Sample in Hindi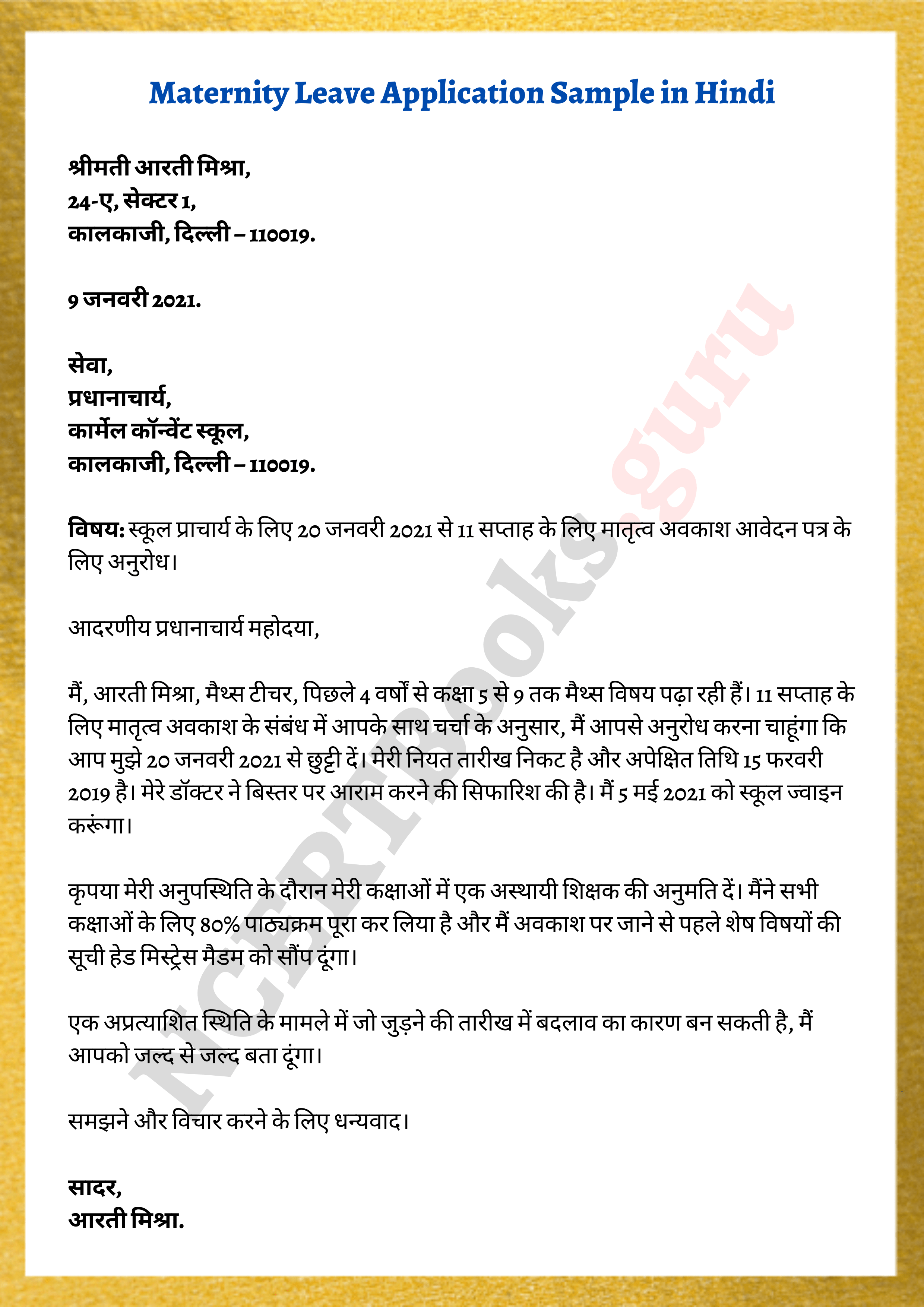 FAQs on Maternity Leave Application Writing
1. What is a maternity leave letter?
A maternity leave letter is a formal letter that makes your employer know when you plan to take maternity leave and for how long.
2. What period will be the maternity leave for an employee?
The period of maternity leave alters in many countries and many organizations and usually carries both a legally enforceable maternity leave and maternity pay.
3. What is the rule of maternity leave?
According to the Act, maternity benefits are eligible to a woman who has been working as an employee in an establishment for a period of at least 80 days within the past 12 months.