Essay on Tennis: Tennis is a game which is played either by 2 or 4 players. Tennis Day is officially celebrated on 23rd February since the year 1874. The game is also known as "Grass Tennis." Earlier, the game was played by using hands but then people started using rackets to enhance the fun of the game. Tennis is also extended to Lawn tennis as it can also be played outdoors. In this essay, we will know about tennis in detail and know some interesting facts. So let's get started!
You can read more Essay Writing about articles, events, people, sports, technology many more.
Long and Short Essays on Tennis for Students and Kids in English
A long Essay on Tennis 450-500 words has been provided it is useful for students in classes 7, 8, 9, and 10. For the reference of students in Classes 1, 2, 3, 4, 5, and 6, a short Essay on Tennis 100-150 words has been provided.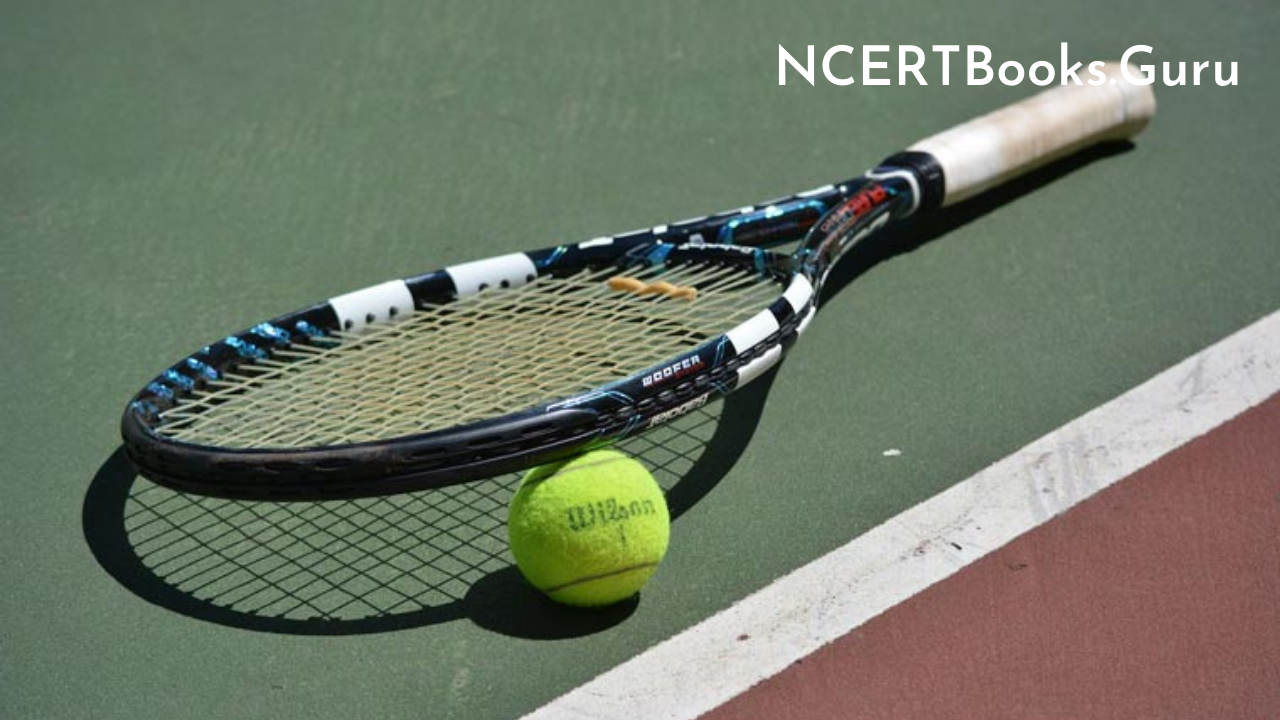 Long Essay on Tennis 500 Words in English
Tennis is a sport which is played across the world. The game was first played in the 19th century in Birmingham, England. Tennis has many variations like Lawn Tennis and Table Tennis. Lawn tennis is played outdoors in an open lawn whereas table tennis is an indoor game played with two people across a common table.
You can play tennis in singles and doubles. In singles, there are 2 people opposite each other, and in doubles; there is a team of 2 people facing each other. The game tennis is played by both teens as well as adults. Like any other outdoor sport, tennis also helps in keeping you fit and healthy. As it is a physically demanding sport, it helps in increasing your strength and endurance.
There is another name for tennis which is called "grass tennis." In the 11th century, the major parts of France played a similar game with their hands and called it Jeu de Paume. Later in the 15th century, people started using rackets and now the game is known as tennis. In the year 1873, a man named Major Walter Wingfield invented a version of this game and was first introduced in Wales, United Kingdom.
To play this sport, you need a racket and a tennis ball. The tennis ball is light in weight, empty, and round. The ball is hit by the racket across the net in the competitor's field. If the competitor misses the shot, the other player earns a point.
The player who scores the first 4 points wins the game and to win a set, you need to win 6 games. To win a match, you need to win at least 2 sets. Most of the matches are played as best of three or best of five sets. To win the best of 3, you need to win 2 sets and for the best of five, you need to win 3 sets.
There are many famous personalities in the arena of tennic such as Roger Federer, Rafael Nadal, Novak Djokovic, Serena Williams, Sania Mirza, Leander Paes, and many more. This game is also played in the Olympic Tournament, US Open, Australia Open, Wimbledon Championship, etc.
Tennis requires many mastery skills and an adequate amount of strength and stamina but the most important skill required to play this game is the service. Your serve can decide the speed, swing, and direction of the ball. If you master this skill your chance of winning the game will automatically increase.
A player can earn a huge amount of money by playing tennis as it is a famous sport all around the world. You can get a chance to get recognized worldwide and many endorsements will reach out to you for advertisement and promotion purposes too. If you are a sports lover, then tennis is a good option for establishing a career with high scope.
Short Essay on Tennis 150 Words in English
Tennis is a worldwide famous game played in different countries. It is an outdoor game played in the lawn between 2 or 4 people. The other name of tennis is Lawn Tennis. It was first introduced in the 19th century by Major Walter Wingfield. It is a physical sport which means you need strength, stamina and technique to play this sport. It is played with the help of a racket and a tennis ball.
Tennis is an Olympic game and many players have competed in Tennis at an international level like Roger Federer, Serena Williams, Rafael Nadal, and many more. There is no age criteria to play sports as teens as well as adults can play tennis at tournament level.
Some of the tournaments held for tennis are Wimbledon Cup, Australia Open, Olympic Games, French Open, and many more.  The sport requirs technique and strength and if you got both then the chances of you to win the game are very high.
10 Lines on Tennis Essay in English
Tennis is played with the help of a racket and a tennis ball.
It is an outdoor sport.
Tennis is also known as Lawn Tennis and Grass Tennis.
It requires strength, endurance, and technique to play the game right.
Tennis is also a part of the Olympic Games.
23rd February is celebrated as tennis day.
Tennis was first introduced in the 19th century.
It can be played as singles (2 people) or doubles (4 people).
The tennis ball is lightweight and round whereas the tennis racket is thin from the bottom and has a large head size.
It is an ideal sport for a career and to stay fit.
FAQ's on Tennis Essay
Question 1.
When was the first Tennis Day celebrated?
Answer.
The first tennis day was celebrated on 23rd February 1874.
Question 2.
Which tournaments are popular for tennis?
Answer:
Tournaments like the Wimbledon Cup, US Open, French Open, and the major tournaments held for tennis.
Question 3.
Who Invented Tennis?
Answer:
Major Walter Clopton Wingfield invented the sport, Tennis.