Essay on My Favourite Book: I have a number of books in my collection at home but the one I like the most is Panchatantra. Written by Pt. Vishnu Sharma, it contains many interesting stories. My aunt had gifted this book to me on my birthday.
Short Essay on My Favourite Book 200 Words for Kids and Students in English
Below we have given a short essay on My Favourite Book is for Classes 1, 2, 3, 4, 5, and 6. This short essay on the topic is suitable for students of class 6 and below.
Each story contains a moral for us. Human nature is portrayed through various animals. The two main characters are Damnak and Sanjivak, the first being a jackal and the second a bull. These stories are in a narrative form and are wonderful.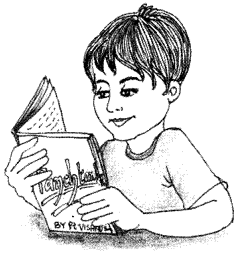 I like to read and re-read the stories and remember many of them quite well. I narrate them to my friends and to my younger sister.
Though written a long time ago, the stories still seem fresh and are quite amusing. The animals, who are used to portray human nature, keep my interest aroused.
Students can find more English Essay Writing Topics, Ideas, Easy Tips to Write Essay Writing, and many more.
10 Lines on My Favourite Book
Books are a great source of information and knowledge to readers.
Reading Books is considered a good habit and increases our knowledge and wisdom.
Books give us an insight into our thinking capacity and enhance our vocabulary.
My Favourite Book is Noddy Storybook Treasury.
This Book includes fantastic stories of Noddy and his toy town friends from Toyland.
I read this book during bedtime and all the stories are interesting to read.
Book has got amazing collection of stories along with beautiful pictures.
Pictures of the book make it even more interesting to read.
The book enhances my imagination and takes me to a dreamworld of Noddy and his friends.
I love reading storybooks and wish to explore a few other books too.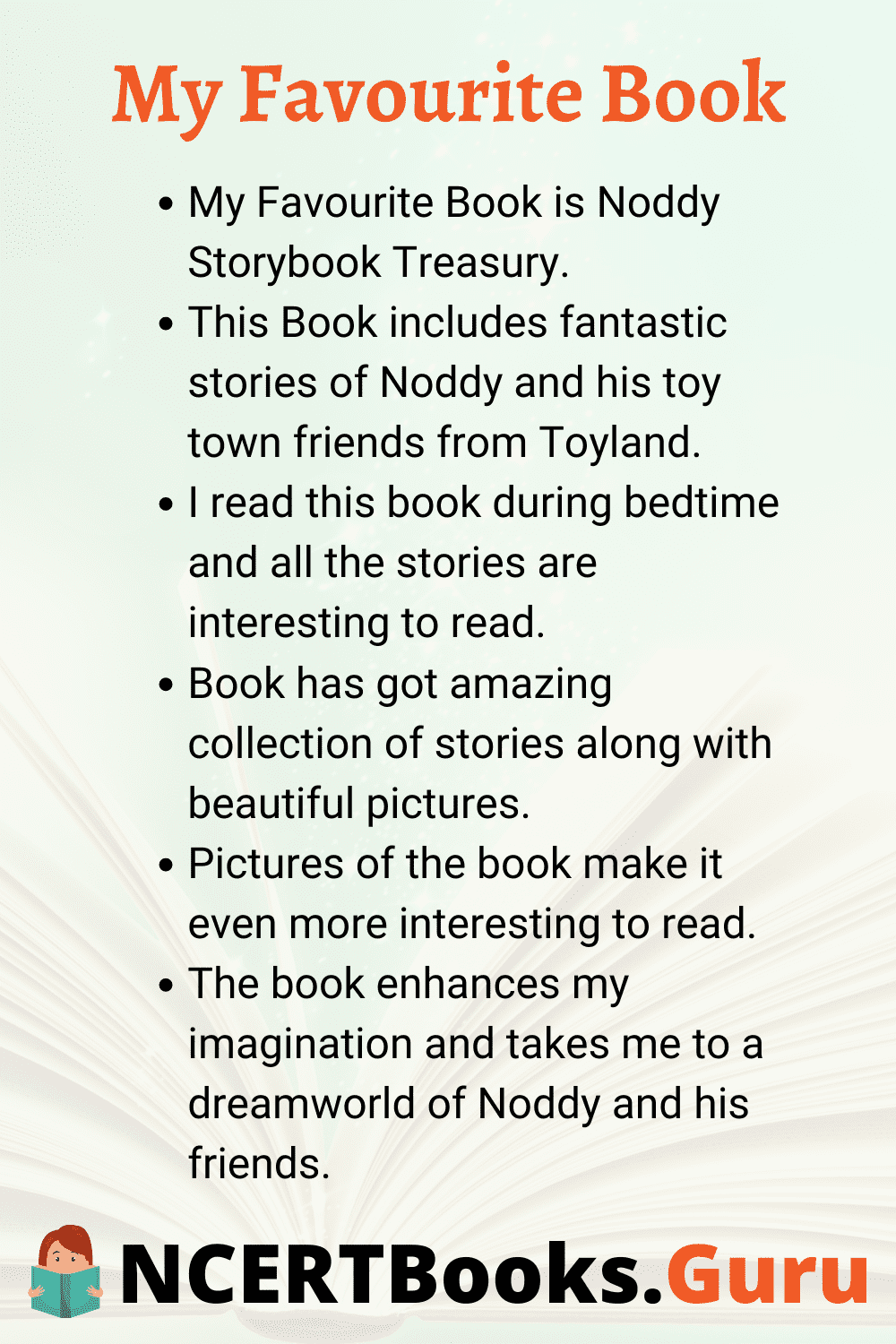 FAQs on My Favourite Book
1. How do you start off an essay about your favourite book?
Write a brief summary of your favourite book in the Introduction for those who might not have read the book followed by a thesis statement. This really works well.
2. How to write an essay about my favourite book?
Firstly, think of the book you like the most and why and explain it with a summary and thesis statement.
3. Why Books are important in our life?
Books play an important role in life gives you knowledge and insights into a happy life with life lessons on love, fear, anger, advice, etc.
Books can be incredibly powerful and teach you, gives you new perspectives on life.