A Picnic Essay: Last Sunday we went out for a picnic. It was a fine day and we decided to go out to the beach. My mother made some snacks and we bought bananas, apples and oranges on the way.
Students can find more English Essay Writing Topics, Ideas, Easy Tips to Write Essay Writing and many more.
Short Essay on A Picnic 200 Words for Kids and Students in English
Below we have given a short essay on A Picnic is for Classes 1, 2, 3, 4, 5 and 6. This short essay on the topic is suitable for students of class 6 and below.
It took us one hour to reach Chowpatty Beach. I was very excited as I love to make sandhouse on beach. A cool morning breeze was blowing on the beach and the sea looked cool and inviting.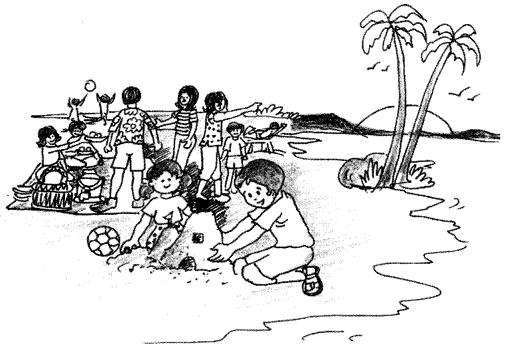 We took a nice, long walk and then went for horse riding. I wanted to go into the water but my father did not allow me.
He said it was too risky. My brother had brought his camera along and we clicked many snaps. I made a beautiful sandhouse.
After sometime, we felt tired and hungry. While my father and I went and brought tea from the shop, my mother served us sandwiches.
After we had rested in the afternoon, my sister sang some songs for us. She has a very sweet voice. Suddenly, the sky! became overcast. As it was about to rain, we quickly gathered our things and rushed to hire a taxi.
We reached home tired but happy. It was a day well spent.