Ruskin Bond Books: Born on 19th May 1934, Ruskin Bond is an Anglo-Indian author of British descent. His books mostly circle on themes on love, beauty, happiness and are mostly a reflection of his life in the Himalayan foothills.
Ruskin Bond has made a massive contribution to Children's Literature as well. He has written several ghost stories and a series of short stories with Rusty, a 15-year-old boy, as the central figure.
His sizable contribution to children's Literature was recognized and acknowledged by The Indian Council for Child Education.
A significant part of his life as a kid was spent in the preparatory schools of Darjeeling, Shimla and Mussoorie. For a shorts span of two years, he had gone to London, where he finished his schooling. Later, he moved back to India.
Ruskin Bond Books
Ruskin Bond's books exude a sense of beauty that one experiences in the serene and peaceful Himalayan hills; they are beautiful and ethereal.
For his novel Our Trees Still Grow in Dehra, he was awarded the Sahitya Academy Award in 1992. In 1999, he was awarded the Padma Shri; finally in 2014, the Padma Bhushan.
Hence, we have among our midst, one such Anglo-Indian writer, who abandoned his British roots to spend his life in India, and settle here for the rest of his time. Currently, Ruskin Bond lives in Landour, Mussoorie along with his adopted family.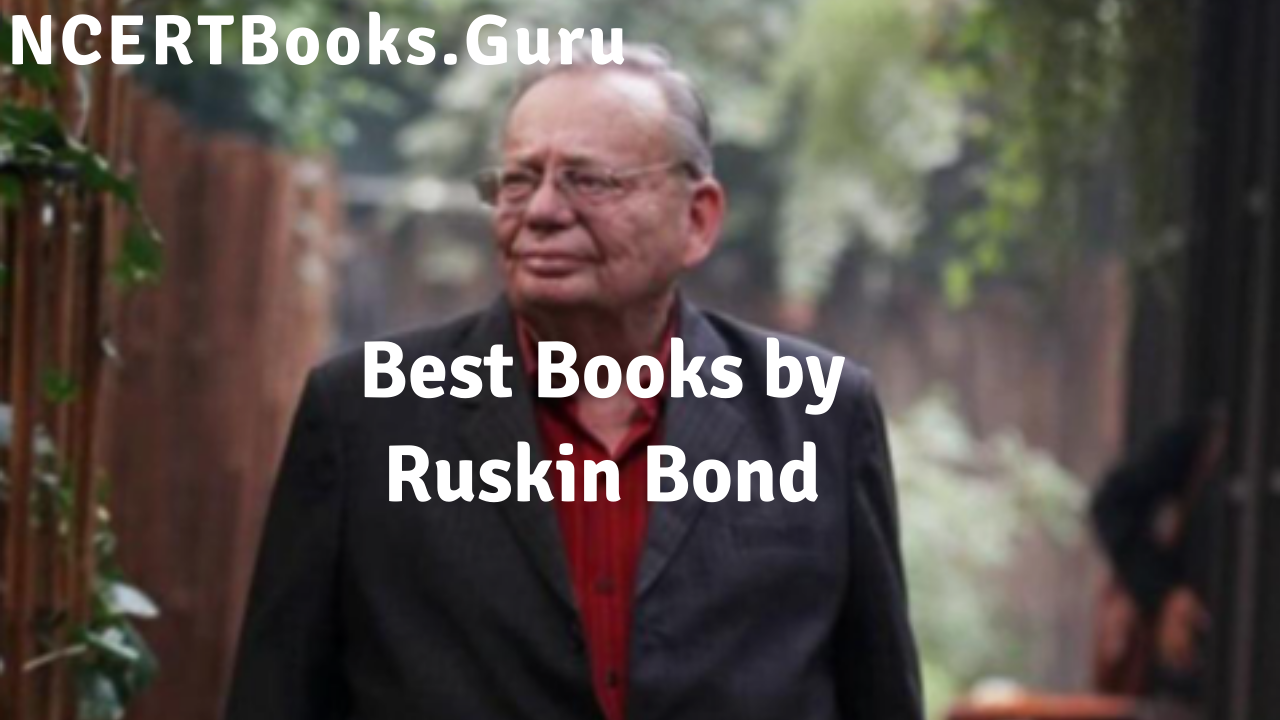 Ruskin Bond's Earlier Works
Ruskin Bond's very first to try at Literature was his short story, titled Untouchable which he wrote in 1951, at the age of fifteen. His attempts at Literature flourished over time, and the writer in him began its process of blooming from a very young age when he was still in middle school. His initial motives included participating in various writing contests in his school, such as the Hailey Literature Prize and the Irwin Divinity Prize.
Ruskin Bond had spent a considerable amount of his life as a kid in the hills of India, shuffling between schools in Shimla and Mussoorie. He spent his last years as a kid with his father in New Delhi. Later, after the demise of his father, he moved to live with an aunt in London, where he attended and finished high school training. It was during this time as a high schooler that he began writing seriously.
Encompassing his life that was spread over India and Britain, Ruskin Bond's creative genius gave birth to his first novel The Room on the Roof. It was a semi-autobiographical novel, and the central figure was Rusty. Rusty can be considered as an alter-ego of Bond himself due to the way he is described; his name can be regarded as a playful nickname for Ruskin himself. The Room on the Roof tracked teenager Rusty's adventures in life; just like Bond himself. His character Rusty was an orphaned budding teenager.
The Room on the Roof was heavily influenced by his early life spent in India. Bond was awarded the Llewellyn Rhys Prize in 1957 on account of this novel. The rest of his life in Britain following the publishing of The Room on the Roof was spent working in a photo studio, writing short stories and articles for various magazine columns and looking for a publisher.
Later, he left Britain and moved back to India forever. He settled down at Dehradun. His writing career in India was a massive one; he wrote quite many iconic stories and was awarded numerous accolades for his contributions.
Themes in Ruskin Bond's Books
Ruskin Bond's books have a recurrence of similar yet beautiful ideas. For most of his life, Bnd has lived in Dehradun and the Himalayan foothills. His novels and short stories take place mostly in the hilly setup of India.
The themes that he writes on include retrospection, love, life as an orphan kid, abandonment.
Themes of horror and the supernatural occur in his short stories for kids. Another topic that recurs in his books is nature, childhood, mid-life crisis and sometimes financial issues as a freelancer.
Best of Ruskin Bond's Books
A Flight of Pigeons: A Flight Of Pigeons narrates the tale of Ruth in the backdrop of a tumultuous India. The setting is during the 1857 Sepoy Mutiny. The protagonist is Ruth; the story begins with Ruth's father being killed by Indian rebels and Ruth seeking refuge with her mother and Lala Ramjimal and finally escaping to Bareilly. Later events in the novel take twisted turns, and Ruth gets kidnapped by a Pathan, along with her mother. Published in 1978, the book is a tale about history, fate and human emotions.
Vagrants in the Valley: This book can be considered as a sequel to the Room on the Roof. The story has the same setting as the previous novel, and once again, Rusty is the central character. This novel centres on themes of love, childhood and friendship. It also encompasses beautiful storytelling techniques that empower the tale of psychological growth and growing p. In writing of this novel, Bond has presented the readers with several scenic images.
Delhi is not Far: This novel centres around the life Urdu fiction writer Arun and narrates his dream of creating the best work of his life. Delhi is not Far is an authentic and truthful account of life and longing in small Indian towns and the people dwelling over there.
The Sensualist: The Sensualist is one of Bond's novels with Adult Readers in mind. It talks of a traveller's account on life, love and premature sensual pleasures.
Apart from these, Bond has numerous other novellas and short stories to his name. He has a vast array of interesting short stories as well. Some of the eminent short stories include Time Stops at Shamli; Eyes have It, The Thief and the Night Train to Deoli.
10 Lines on the Topic of Ruskin Bond Books
Ruskin Bond is one of India's most celebrated writers in contemporary English fiction.
His works are read widely all across the country as well as abroad.
He is an Anglo-Indian writer, born to British parents.
He was born and bred in India and has also spent the majority of his time in the country.
Ruskin Bond's Literature is not restricted to any particular age group; his works are enjoyed both by adults and by children.
In his works, Ruskin Bond narrates tales mostly about life in hilltowns, childhood and friendship and love.
Ruskin Bond has 27 novels and hundreds of short stories to his name.
His short stories have been anthologized and collected in numerous books of short stories.
Some of the collections include The Lamp is Lit, A Place called Dehra and Dust in the Mountains.
For his books, and contributions to Literature, Ruskin Bond has won numerous accolades, including the Padma Shri and the Padma Bhushan.
FAQ's On Ruskin Bond Books
Question 1.
What are some of Ruskin Bond's best books?
Answer:
Some of Ruskin Bond's best stories include The Room on the Roof, The Blue Umbrella, A Handful of Nuts etc.
Question 2.
For whom does Ruskin Bond write his books?
Answer:
Ruskin Bond is a widely read author. His books are read by children, adolescents and adults alike.
Question 3.
What was the first book written by Ruskin Bond?
Answer:
The Room on the Roof was Bond's first book. He had written it while he was in London.
Question 4.
Are Ruskin Bond's books good?
Answer:
Yes. The works of Ruskin Bond are widely read and celebrated. He is one of the best English writers of fiction that India has treasured.