Format and Samples of Bank Statement Letter: Usually, A bank statement letter is written to the bank manager, requesting to provide a bank statement to self. Actually, a bank statement is a report of all the financial transactions made by a person or a business entity. Therefore, a bank statement is considered an essential document.
Bank holders usually get their bank statements on a monthly basis at most of the banks. In a bank statement, you will find to know the list of all transactions from withdrawals to deposits in various forms (cash, cheque, net banking, etc). As the world is mostly running via digital transactions, everyone is using bank applications to check their bank account & statements more conveniently by accessing the internet.
Still, at some times that we require a hardcopy of our bank statement for particular reasons like previous salary bank statements, Govt exams fee bank statements, etc. The only way to get the bank statements is to write a bank statement letter for the bank manager.
Format for Bank Statement Letter Writing
Are you waiting to have a glance at your bank transactions on your bank passbook? Then, write a letter for a Bank statement and give it to your bank manager for processing it further. The Format of the Bank Statement Letter is tabulated below:
To,

Receiver's Name

Receiver's Address

Date

Sender's Name

Sender's Address

Subject Line:

Dear Sir/ Madam,

[————————–letter body———————————]

[————————–letter body———————————]

[————————–letter body———————————]

Yours Sincerely

[Sign]
Issue of Bank Statement Letter Template in Image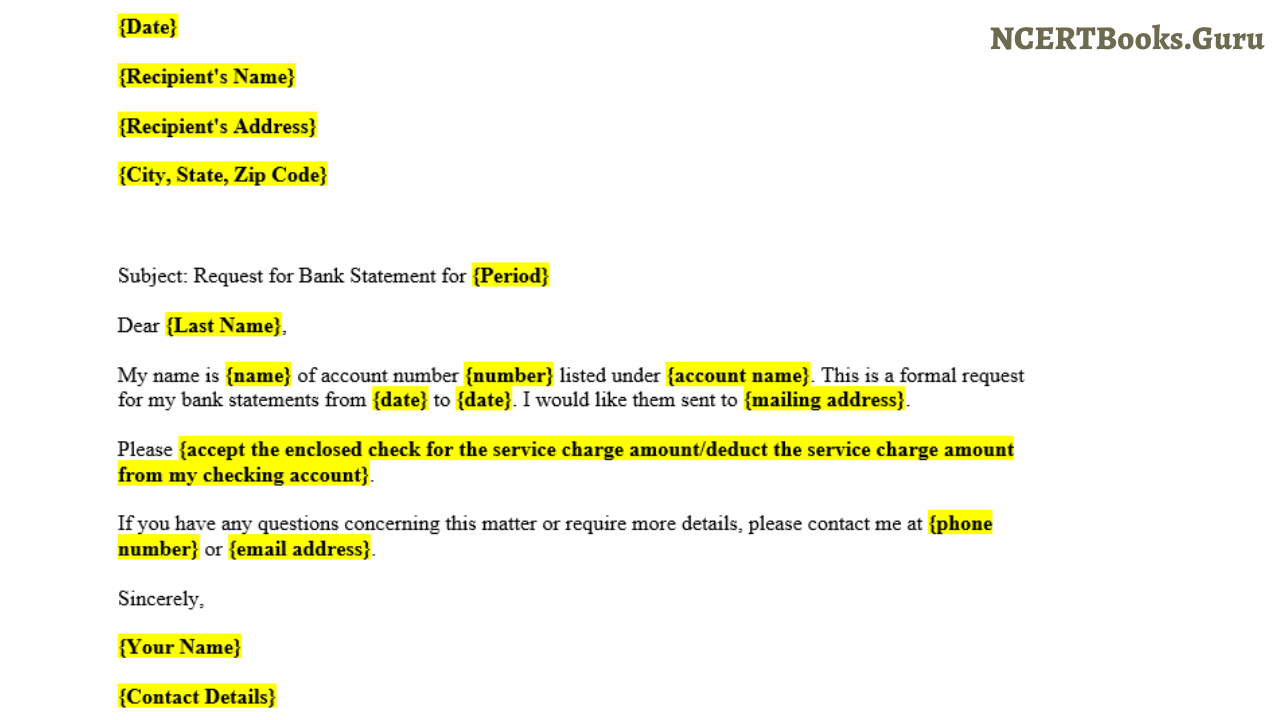 Bank Statement Letter Samples
The following image makes you understand how to write a bank statement letter to your bank manager. So, check out this sample for a bank statement letter & make use of it whenever you require.
Sample for Requesting Bank Statement Letter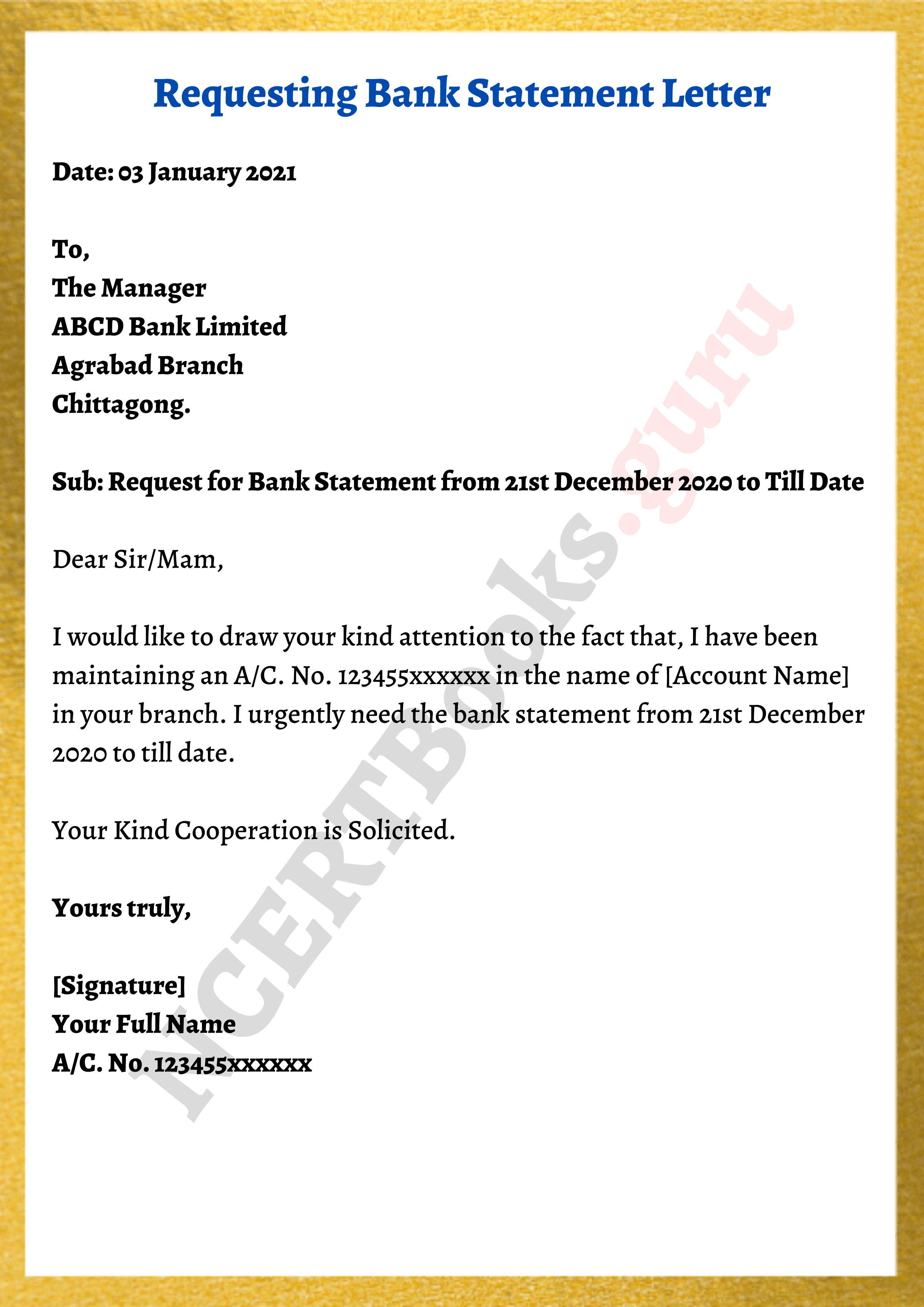 FAQs on Bank Statement Letter Writing
1. How can I write a Bank Statement Letter?
Tips to Write a Bank Statement Letter is given here:
Add receiver's and senders' addresses at first.
Write succinctly why you need a bank statement in a letter.
Provide essential data and supporting details to make it clearer.
Ensure you write in a Formal way with simple & understandable words.
Be accurate and factual.
Proofread and edit before submitting.
2. Where can I find Bank Statement Letter Samples in PDF Format?
You can find Bank Statement Letters Samples in PDF Format on NCERTBooks.Guru for free of cost.
3. How do I request a bank statement?
If you want to request a bank statement then address the bank statement letter by filling in all the necessary details and give it to your bank manager where your account exists.